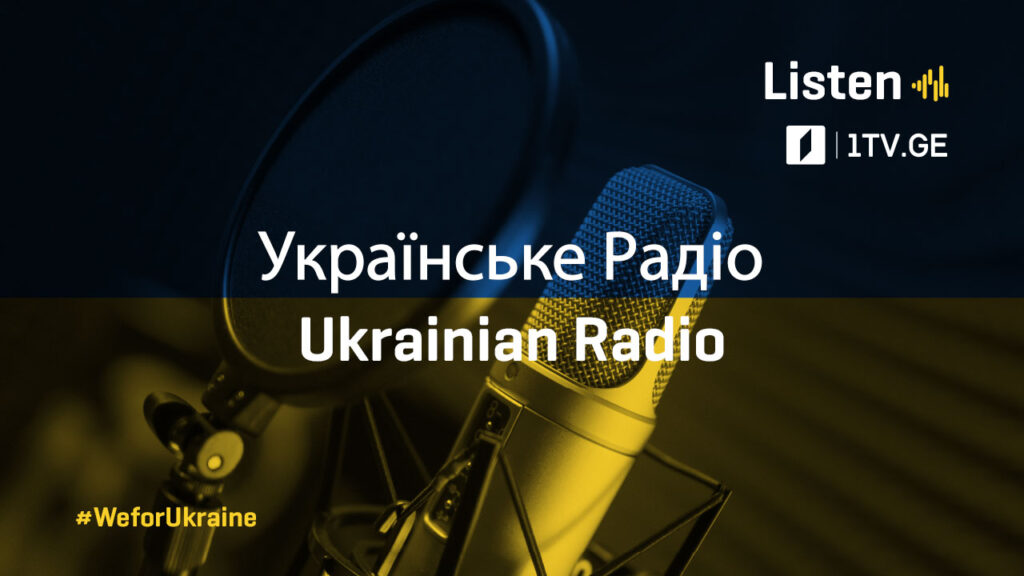 Ukrainian Radio and GPB First Channel for Ukrainian citizens in Georgia
GPB First Channel, in cooperation with the Ukrainian Public Radio, will provide live broadcasting of Ukrainian radio to the Ukrainian citizens currently residing in Georgia.
This very decision aims to duly provide Ukrainian citizens and other interested persons with comprehensive news updates in their native language.
Ukrainian Public Radio has been providing 24-hour news coverage of the latest developments in the country since February 22. Military analysts, government officials and leading experts speak on the radio.
Only when the air raid siren halts the live broadcast as the presenters have to make for a shelter. Ukrainian Public Radio is the most popular and the largest radio station in Ukraine, with about a million daily listeners.
European Broadcasting Union (EBU) contributed and is coordinating this project.
Ukrainian Radio is available in Europe.