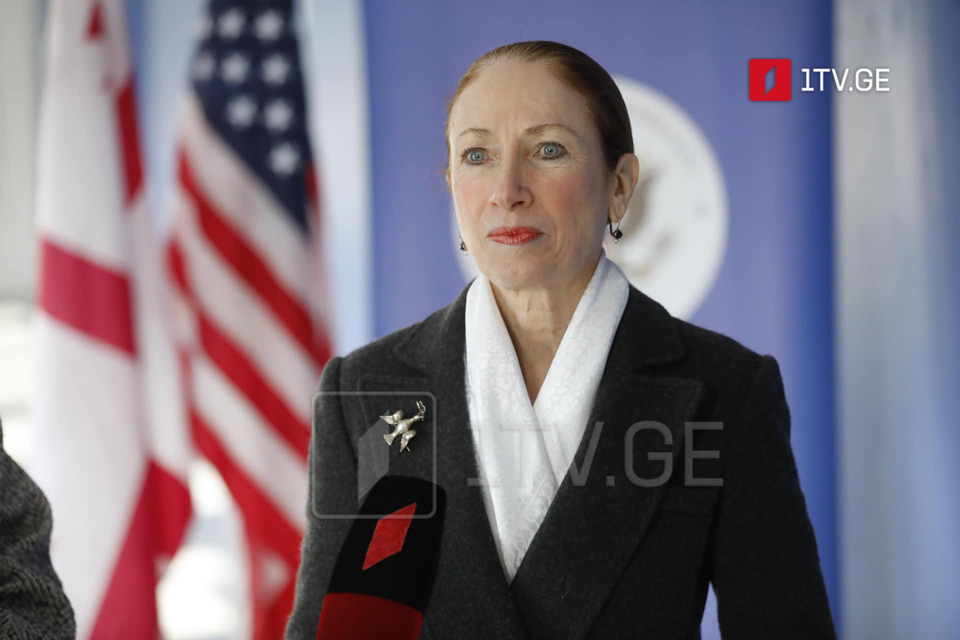 U.S. Ambassador: Many Georgians concerned about hundred thousand Russians came to Georgia last year
U.S. Ambassador to Georgia Kelly Degnan on Thursday was asked about the restoration of flights between Russia and Georgia.
She said: "It's not for the United States to say whether this will impact Georgia's European Union candidate status. It does raise the question as to why Putin would give this to Georgia."
"Now, no one, I'm sure believes that he cares about the convenience of Georgian travelers, and we have seen that Putin does use the presence of Russians in a country to sometimes interfere in that country," she asserted.
"I think there's already many Georgians who are concerned about the hundred thousand Russians who came to Georgia last year, and now we hear from the Russian Tourism Agency that maybe a million more might be coming in as a result of these direct flights. So, I think that if Mr. Putin wanted to show that he cared about Georgia, he would withdraw Russian forces from Abkhazia and Tskinvali.  He would comply with the obligations under the ceasefire agreement from 2008, and he would reverse Russia's recognition of Abkhazia and Tskinvali. Those would be signs that I think Georgians would appreciate as a true gesture, a sincere gesture.

Remembering that this is the country that in 2008, invaded Georgia, that in 1989, tried to crush Georgia's freedom, that tried to silence Georgia's language in 1979, and that for centuries desecrated Georgia's churches throughout this country. This is a country that is attacking Ukraine in the same way that it attacked Georgia 15 years ago, targeting apartment buildings, schools, hospitals, children, taking children from their families.  It seems very odd to welcome a gesture from a regime, a bloody regime that is in the middle of doing to Ukraine, what Russia did to Georgia just 15 years ago and still occupies your land," she noted.