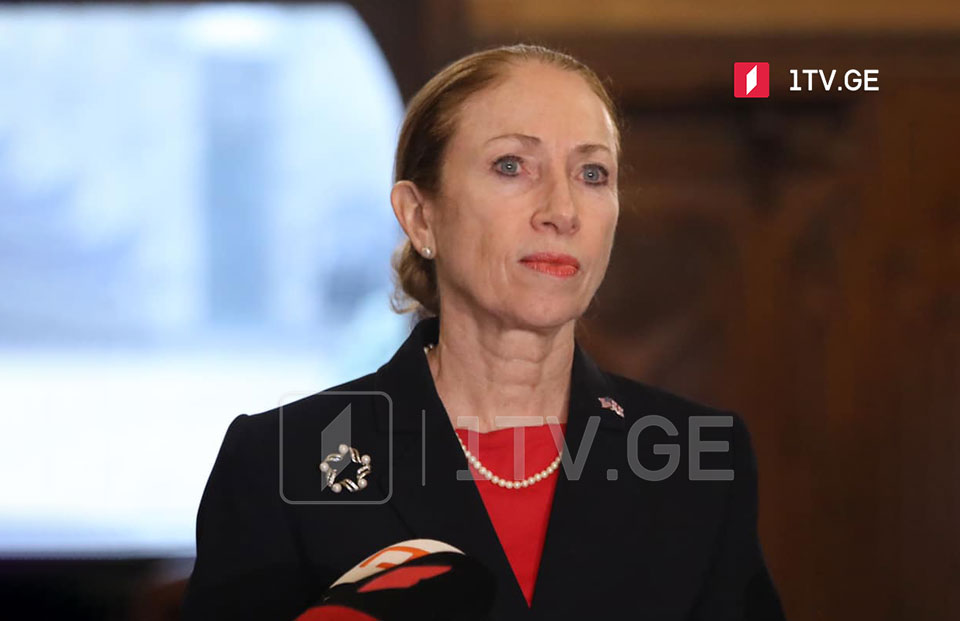 U.S. Ambassador: Georgia does not need to fall into that trap again on sanctions
U.S. Ambassador to Georgia Kelly Degnan on Thursday was asked if any sanctions are expected due to Russia's resumption of direct flights with Georgia.
She said, "Georgia does not need to fall into that trap again on the sanctions."
"We need more information as to how the Georgian government is going to respond to this, what the details of these potential flights are going to be before we can establish whether there are export control or sanctions that apply to this situation, but I would imagine that there will be some," she went on.
Speaking about the difference between today and 2019, she noted that "Russia has invaded Ukraine. Again, Russia has destabilized the entire region with this unjustified, brutal war that is purely aimed at taking Ukrainian territory and trying to eliminate Ukraine's identity. That is a significant change from before."
"Another important detail is that Georgia doesn't rely on Russian tourism, and Russian business as much as it did in 2019. We saw after the ban was put into effect a surge in visitors from many other countries. Georgia does not have to rely and become dependent on Russia again. That is giving Russia dangerous leverage over your economy, and we have seen in many other countries how Russia will use that against your country when it wants to," she added.