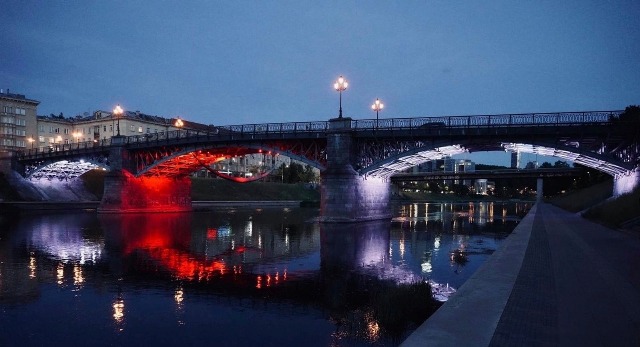 Two bridges in Vilnius and the Kaunas City Hall were lit in the colors of Georgian flag [Photo]
With the involvement of the Ministry of Foreign Affairs of Georgia and Georgian diplomatic missions abroad, Georgia's Independence Day – May 26, is celebrated around the world with various events.
In connection with the Independence Day of Georgia, two historical bridges in the center of Vilnius and the historic building of the City Hall of Kaunas were lit in the colors of the Georgian national flag.
On May 26, the Georgian flag will be displayed at the main square of Vilnius at 16:00 and the national anthem of Georgia will be performed at 16:10, 17:10 Georgian time.