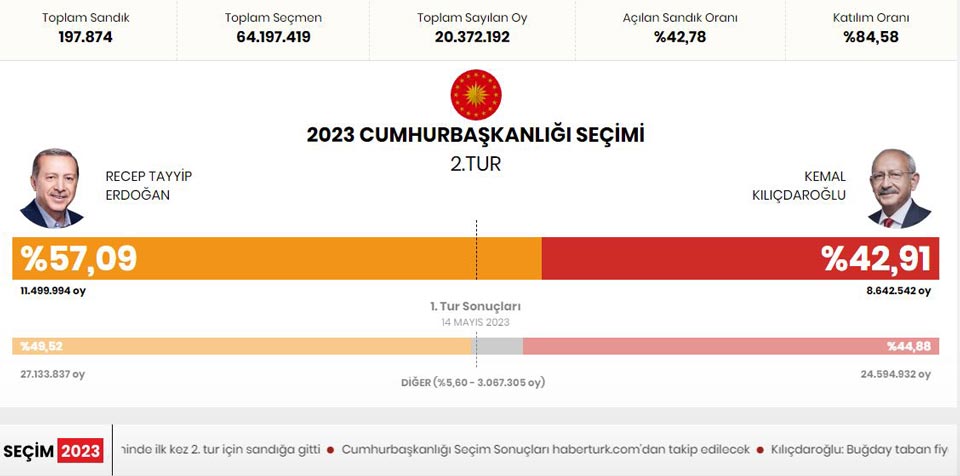 UPDATED: Turkey run-off elections
8 pm
With 57.09 % of the votes, Erdogan is leading challenger Kilicdaroglu in today's runoff election, according to preliminary unofficial results.
6 pm
Polling stations have closed in Turkey's first-ever runoff election. Preliminary results are expected later on Sunday.
Erdogan won the first round of voting on 14 May but fell just short of an outright majority against his challenger, Kemal Kilicdaroglu.
Değerli dava ve yol arkadaşlarım!

14 Mayıs'ta olduğu gibi yarın da sabahın erken saatlerinde, en geç 06.30'da sandık başında bulunalım.…

— Recep Tayyip Erdoğan (@RTErdogan) May 27, 2023
11 am
Turkish citizens are voting in a run-off to elect a president for a five-year term.
In the first round of voting on May 14, Recep Tayyip Erdogan got 49.5 percent of the votes. Kemal Kilicdaroglu, the main opposition challenger, received 44.9 percent.