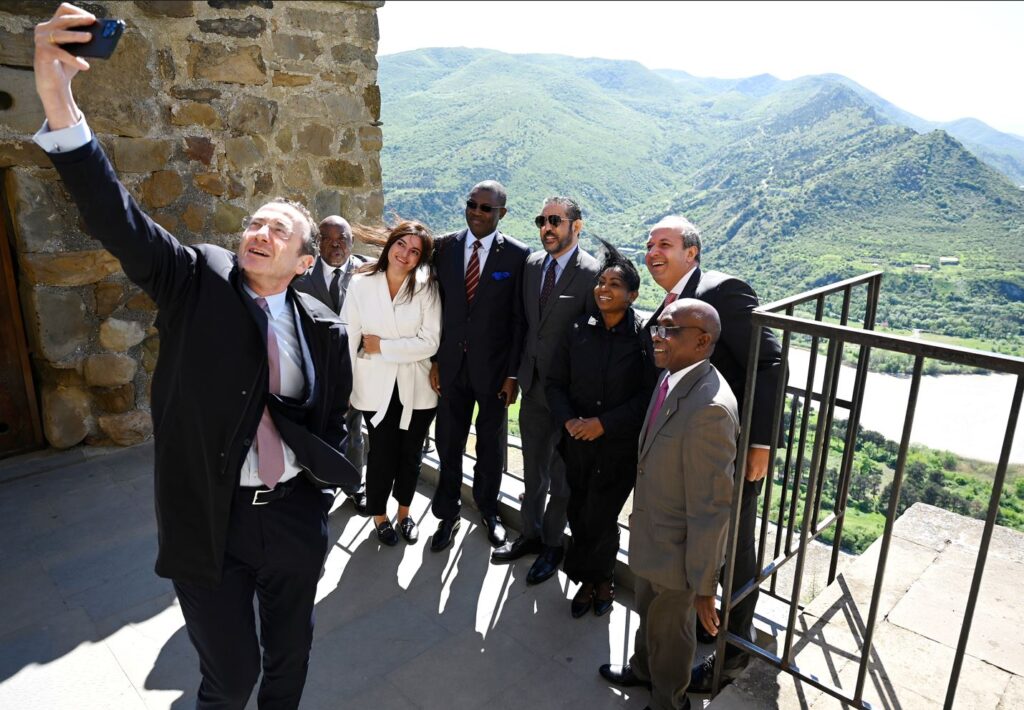 Tourism Administration hosts foreign diplomats
The permanent representatives of various countries in the UN visited Mtskheta on Tuesday.
Georgian National Tourism Administration and Georgian Ambassador to the United Nations, Davit Bakradze, hosted the foreign diplomats.
The Tourism Administration representative briefed guests about the dynamics of Georgia's tourism and aviation sectors restoration, as well as the progress made since the epidemic.
Permanent representatives of the Republic of Benin, Comoros, the Democratic Republic of the Congo, the Dominican Republic, Libya, and Saint Lucia visit Georgia from April 30 to May 5.