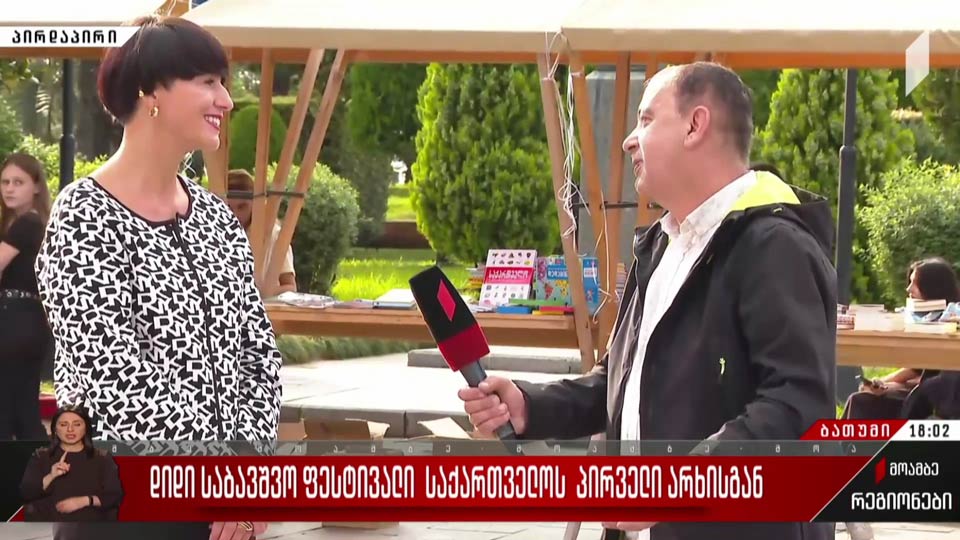 Today's event sums up this season, announces upcoming one, GPB Dir/Gen said
Whole Summer in One Day, the children's grand festival organized by the Georgian Public Broadcaster (GPB) First Channel, is taking place in Batumi. But the venue for Ranina's Grand Live Concert changed due to adverse weather. It will be held in Batumi Summer Theater instead of the Boulevard.
GPB Director General Tinatin Berdzenishvili called a success the book reading festival organized by GPB project Bookshelf.
"Without exaggeration, I would say that Bookshelf has created a great trend and made children and adults fall in love with reading. We see many schools and students annually taking part in the project. Knowledge and education stand among fundamental values ​​for the GPB. 36 young people are studying at Cambridge, and 27 more are getting ready to dispatch. Ranina is not just a music project. It builds taste and inspires patriotism and love for the homeland in a song. The project has a lot of followers and fans," GPB Director General said.
According to Berdzenishvili, this event sums up this season and announces the upcoming one. The GPB Director General assured the audience that it has a truly unforgettable season ahead, including popular sports events, cognitive programs, national products and many other novelties.