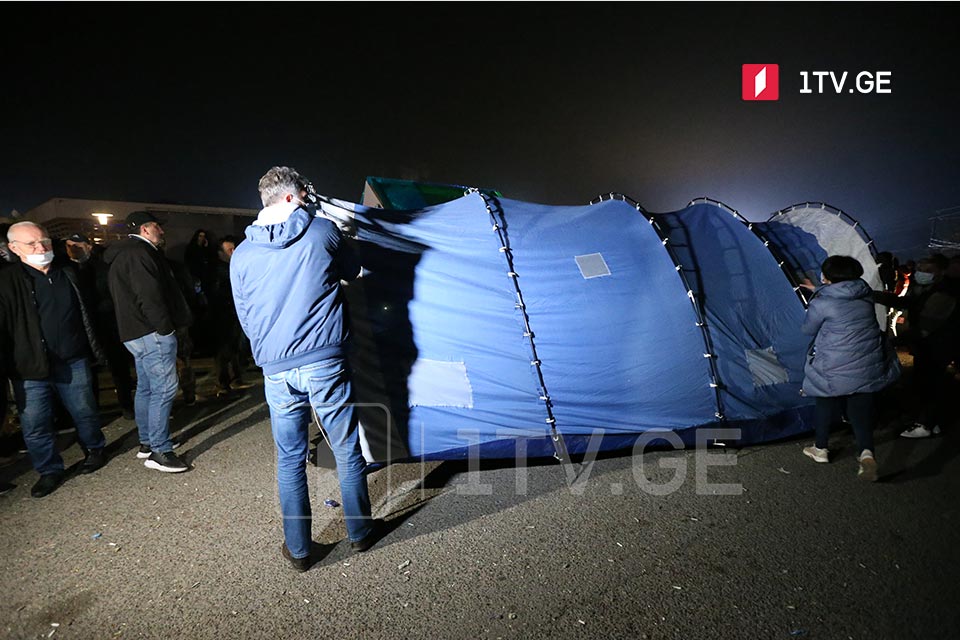 Tents set up at N12 Rustavi Prison
Protesters set up several tents at the N12 Rustavi Prison. They say they will not leave the territory until the third president, being on a hunger strike for 37 days, is not placed at a civil hospital.
A protest rally is going on at the N12 Rustavi Prison with the demand to transfer jailed ex-president Mikheil Saakashvili to a civic clinic.
Law enforcers arrested Mikheil Saakashvili in the Georgian capital of Tbilisi on October 1. He has been on a hunger strike since the very first day of his arrest.