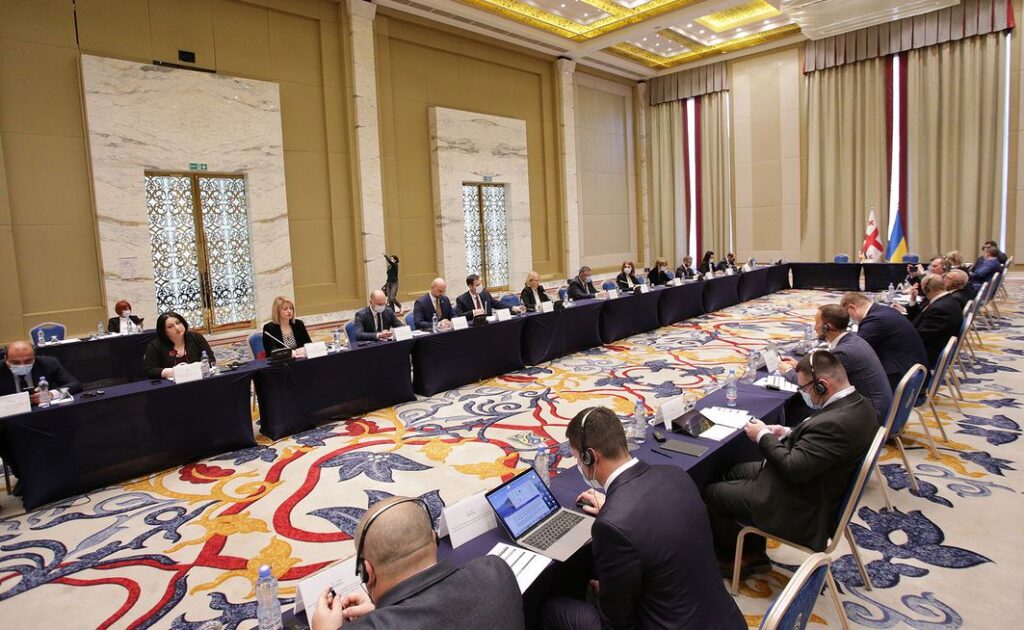 Tbilisi to host Georgia-Ukraine economic cooperation commission sitting
Biltmore Hotel in Tbilisi hosted the Georgia-Ukraine economic cooperation joint intergovernmental commission's 10th sitting. Natia Turnava, Georgian Minister of Economy and Sustainable Development and Oleg Nemchinov, Minister of the Ukrainian Cabinet of Ministers chaired the sitting.
The sides discussed cooperation intensification prospects in trade-economic, industrial, energy, transport, communications, information technologies, tourism, agriculture, and intellectual property and innovations spheres.
Georgian Economy minister shared the experience with her Ukrainian colleague and delegation members on restoration of economy in the post-Covid period.
"Georgia has ambitious goals to become one of the best investment destinations on the world map, which is constantly reflected in the international rankings, in which Georgia leads even in this difficult period," Natia Turnava said.
The commission decided to continue work on intensification of transport connections in the Black Sea to increase transport corridor competitiveness for cargo transits and other purposes.