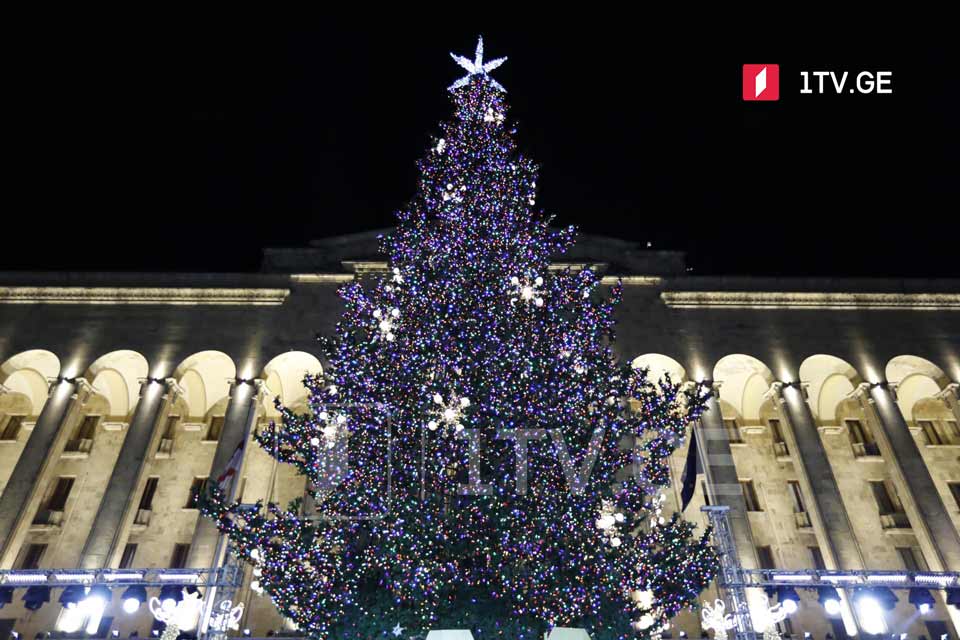 Tbilisi New Year Tree lights up on December 10
Main Tbilisi New Year Tree in front of the parliament building at central Rustaveli Avenue will light up at 8 pm on December 10.
Tbilisi Mayor Kakha Kaladze said during the city government meeting that lighting New Year Tree will follow by Nodariko Khutsishvili's band and Group Newton concert.
According to Kakha Kaladze, starting from December 24, this year's New Year celebrations will include children's entertaining activities, installations, New Year fairs at Orbeliani Square, concerts.
A grand Christmas concert will wrap up festive events on January 7. December 31 night's gala concert will take place at First Republican Square.
Tbilisi Mayor also expressed support for those who lost their family members and beloved ones during the Covid-19 pandemic. "I want them to know that they will always feel support on the part of the municipality. I understand the hard times you experienced," Kaladze claimed.
Tbilisi Mayor also called on everybody to observe Covid-related regulations, facemask wearing and vaccination.