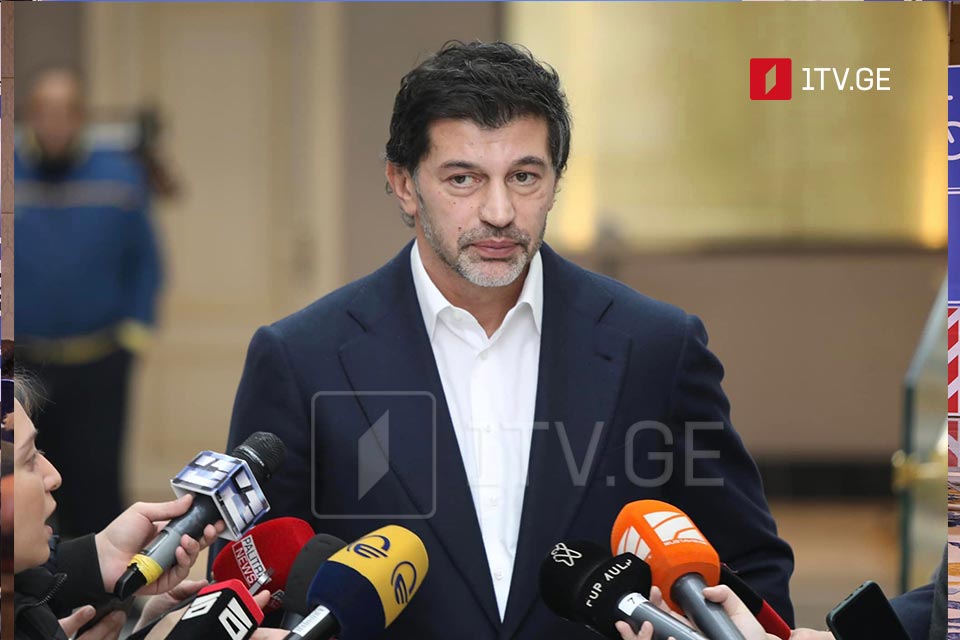 Tbilisi Mayor questions significance of EP's resolution on Saakashvili's health
"A document that alludes to the direct patronage of a criminal while telling us that the philanthropist should be sanctioned has no credibility," Tbilisi Mayor Kakha Kaladze said in response to the European Parliament's resolution on Mikheil Saakashvili's health.
According to Kakha Kaladze, the resolution has no value.
"Journalists asked me Wednesday morning what I expected from the EP's resolution, which they were about to pass, and my response was that there was nothing new or different. Nothing changed in the end. This resolution has no value, and I'll explain why. When there are blatant allusions to lying, fraud, and criminal protection, the resolution cannot be taken seriously. This cannot reasonably be an important document," Kaladze stated.
In addition, as Kakha Kaladze noted, the government has been working nonstop since 2012 and continues to do so to rapidly bring the nation under the umbrella of the European Union, a member of the big family called Europe.
"We implemented several specific initiatives. Despite the obstacles, there were many achievements. "Even now, we deserve EU candidate status, but a political decision was taken to deny it, and this has its own reason why they did it, and they did it against the government of our country," explained Kakha Kaladze.
By 577 votes pro, 33 con and 26 abstained, the European Parliament on Wednesday approved the draft resolution on the situation of the former President of Georgia, Mikheil Saakashvili.