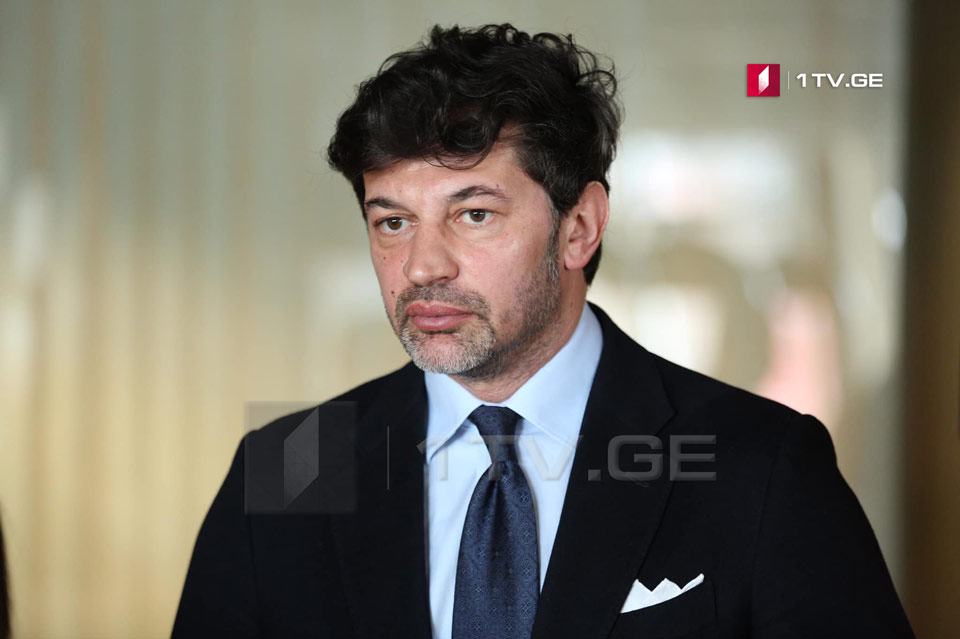 Tbilisi Mayor: Ivanishvili does not need power
According to Kakha Kaladze, Tbilisi Mayor and Secretary General of the Georgian Dream, Bidzina Ivanishvili never hid he engaged in politics following a vital necessity for the country.
According to Kaladze, Ivanishvili's key pledge was Georgia's victory and progress. Kaladze believes that the role of Bidzina Ivanishvili is invaluable. Citizens' trust and gratitude expressed in GD's support for years is the best assessment.
"When he came into politics, his first statement was to do anything with clean hands, based on sincere and open relationships with people. It is his way of life. He never hid the fact that entering politics was dictated only by a vital necessity for the country. Bidzina Ivanishvili's key pledge was not to defeat anyone and take revenge, but to win and move Georgia forward. Bidzina Ivanishvili addressed the public, the entire political spectrum, GD voters, and the Georgian Dream-Democratic Georgia party with yet another open letter today. His statement about leaving the party and retirement from politics reflects everything that Bidzina Ivanishvili has done before. It covers the current political processes and the role he and his party have played in the country over the past eight years.
I would like to emphasize the increase in the quality of democracy, the inviolability of freedom of speech, and, most importantly, electoral reform, which has moved the country from the critical threshold of the threat of creating autocratic regimes. The parliamentary republic, the precise definition of the functions of the presidential institution, proportional elections are the achievement of this person – his merit, political and civil will. Those who care about and support our country, our partners, friends, the whole of Georgia will appreciate this.
I am happy I walked my first steps in politics together with Ivanishvili. I was allowed to create a qualitatively new political reality, not only dismantle the regime. Thanks to him for taking a big part in shaping me as a politician. The role of Bidzina Ivanishvili is invaluable. I think the trust and gratitude that our citizens have been expressing for years by supporting the Georgian Dream is the best assessment. Bidzina Ivanishvili does not need power. He has always been an ordinary citizen of his country and a great philanthropist.
"Finally, thank you on behalf of his team for the confidence expressed, for setting the political goals of our country, for establishing democratic ways and means to achieve that goal," said Kakha Kaladze.
Bidzina Ivanishvili has published an open letter about quitting politics on Monday.