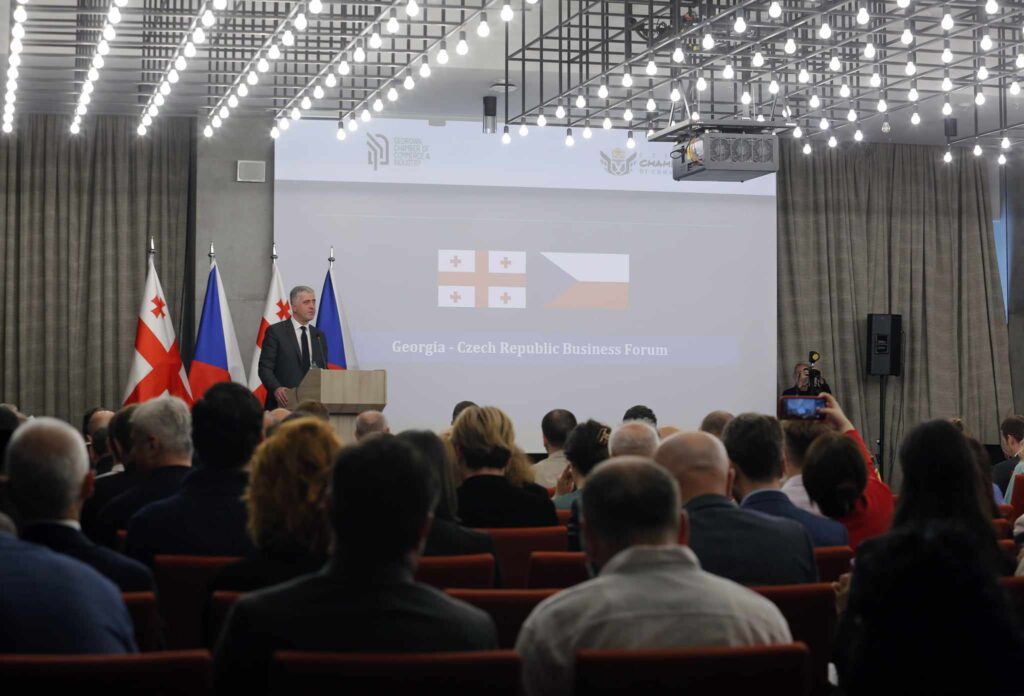 Tbilisi hosts Georgia-Czech business forum
A Georgia-Czech Republic business forum took place in Tbilisi. The Ministers of Environment and Agriculture of Georgia and Czech Republic, Otar Shamugia and Petr Hladik, as well as the President of the Georgian Chamber of Commerce and Industry, Giorgi Pertaia, opened the event.
Otar Shamugia highlighted the long-standing collaboration between Georgia and the Czech Republic in environmental protection and agriculture, emphasizing the importance of deepening these partnerships.
Petr Hladik, the Czech Republic's Minister of Environmental Protection, expressed the Czech Republic's support for Georgia's efforts to integrate with the European Union. He stressed the importance of assisting Georgia in fulfilling its obligations under the Association Agreement, particularly in agriculture and environmental protection.
The business forum brought together representatives from both Czech and Georgian business sectors, covering various aspects of environmental protection. The Embassy of the Czech Republic in Georgia, the Chambers of Commerce and Industry of Georgia and the Czech Republic organized the event.