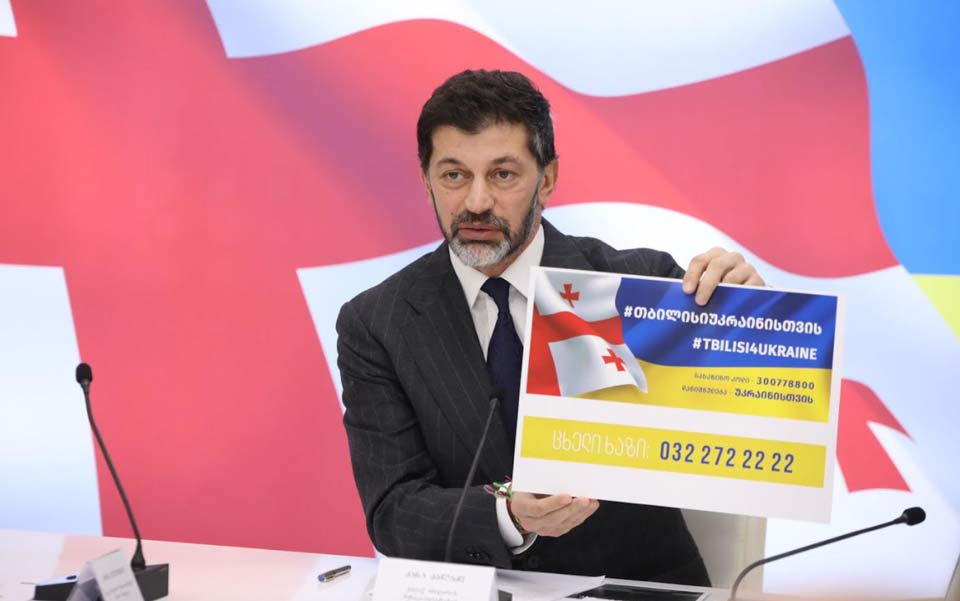 Tbilisi City Hall opens hotline for Ukrainian citizens in Georgia
Tbilisi City Hall has opened a hotline (032 272 22 22) for Ukrainian citizens currently residing in Georgia, Mayor Kakha Kaladze announced on Wednesday.
Pledging City Hall to continue support, the Mayor said, public transport, children's entertainment centres, museums, theatres, swimming pools, and many more would be free for the Ukrainian citizens.
Kaladze also mentioned a special account at the State Treasury for donations to support Ukrainians. The treasury account code is 300778800, while money donations should be sent under the designation "For Ukraine".
The Mayor added that more than half a million GEL has already been transferred to the said account.