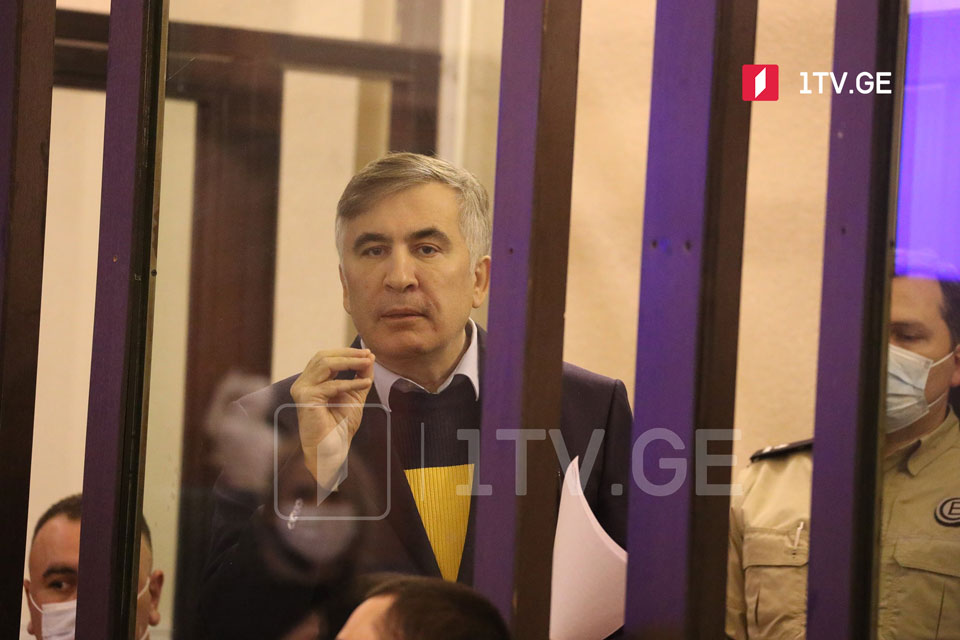 Tbilisi City Court tries ex-president Saakashvili for illegal border crossing
"It is up to me to decide who to address," said ex-president Mikheil Saakashvili at the Tbilisi City Court in response to the judge who asked him to speak to the judge instead of those present in the court hall.
Saakashvili said one of the reasons behind his imprisonment is the 2008 NATO Bucharest Summit declaration saying that Georgia and Ukraine would become members of the alliance.
"Putin spares no effort to annul this formulation. It means that I achieved something in my life. I remember those 3 sleepless nights in Bucharest when together with President Bush and President Kaczynski I fought against Germans and French," the ex-president said.
Ex-president Mikheil Saakashvili's trial in illegal border crossing case is going on at the Tbilisi City Court.