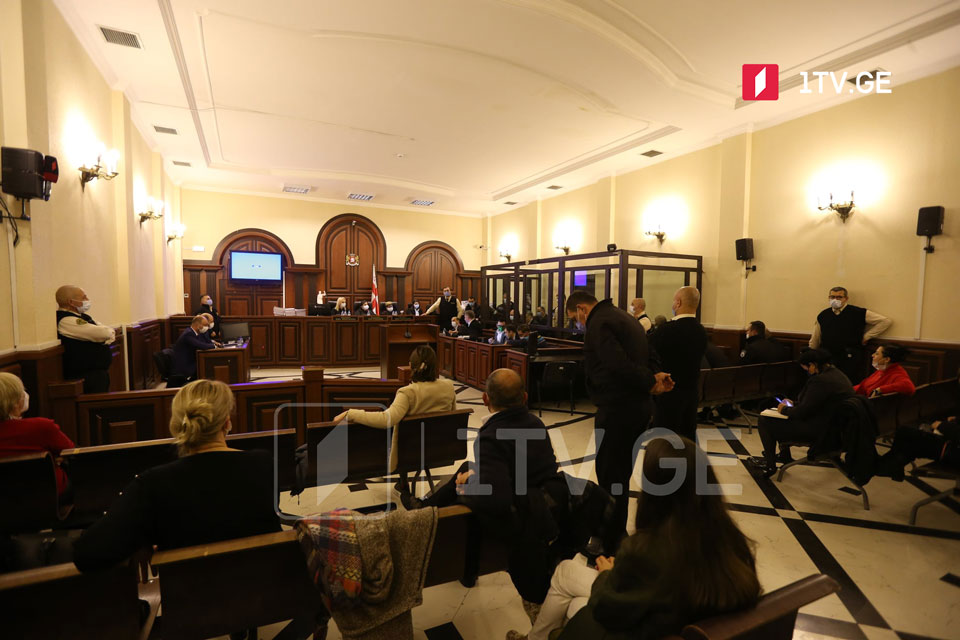 Tbilisi City Court rejects request for Justice Minister's interrogation in Saakashvili's case
The Tbilisi City Court, which is holding a trial in the case of former President Mikheil Saakashvili to determine whether his sentence should be suspended or deferred, rejected Saakashvili's lawyer Shalva Khachapuridze's appeal for Justice Minister Rati Bregadze's interrogation.
According to Saakashvili's lawyer, the Justice Minister "interfered with the administration of justice" by making public remarks about the Empathy Center and the findings of the Samkharauli National Forensic Bureau.
"Bregadze's words are meant to be fatal. He should be called to testify on the evidence he uses to allege that Saakashvili engaged in self-infliction," Khachapuridze remarked.
Judge Giorgi Arevadze ruled that a person holding a political office, who makes certain public remarks, cannot testify in a particular case.
Saakashvili has been in jail for over a year, convicted of abuse of power while in office. Given Saakashvili's rapidly deteriorating health, the Tbilisi City Court is considering whether his sentence should be suspended or deferred.