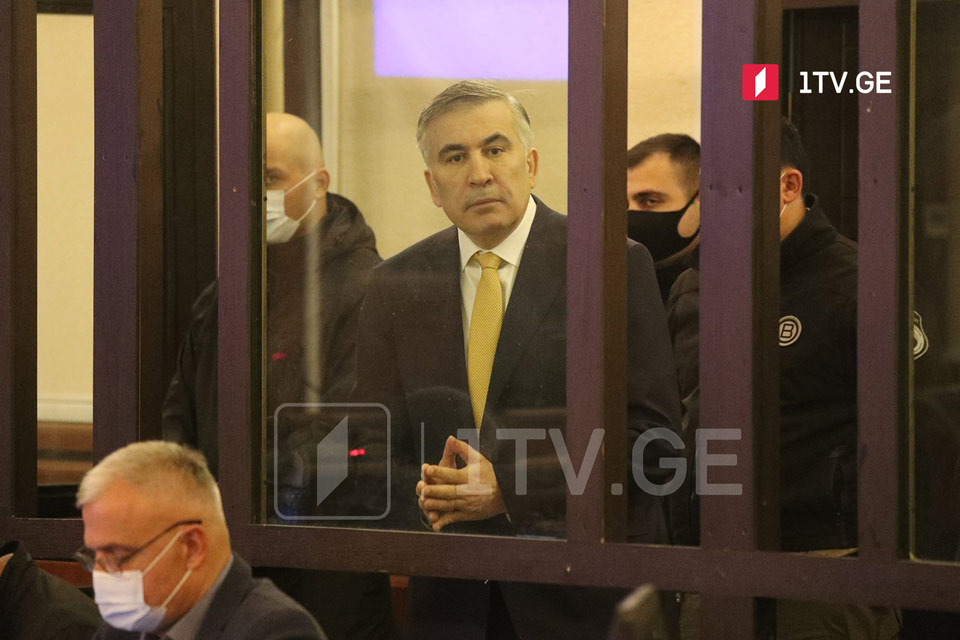 Tbilisi City Court inquires penitentiary over Saakashvili's health
The next hearing into November 7, 2007 case has slated for May 20 as jailed ex-Georgian President Mikheil Saakashvili could not show up in the dock due to health issues.
Saakashvili's lawyer Nika Gvaramia briefed the judge on the ex-President's health condition, saying he feels weak and has difficulty moving.
"The Public Defender's visit to prison points to improper therapy, saying his defendant gets sedatives and sleeping pills only, while symptomatic treatment is not applied. We have a right to demand Saakashvili's immediate transfer [to a hospital]," Nika Gvaramia said at today's trial.
Judge Nino Elieshvili said the Court would send an official letter to the penitentiary today over Saakashvili's health condition and the treatment.
In a response, Justice Minister Rati Bregadze pledged "Saakashvili receives all the necessary drugs whence he does not take certain medicines. He has the right to enjoy the fresh air and walk, which he does not use by his own decision."
Bregadze called the reports that Saakashvili is not given medical services and food "a complete lie," dubbing it as a "targeted campaign against penitentiary service."
Endocrinologist Lali Javashvili, a member of Ombudsmen's the group of experts, claims, "Saakashvili's health condition requires immediate intervention to save his life." She said the ex-President must be admitted to the nearest hospital.
Mikheil Saakashvili has been accused of exceeding authority during November 7, 2007, crackdown on anti-government protests.