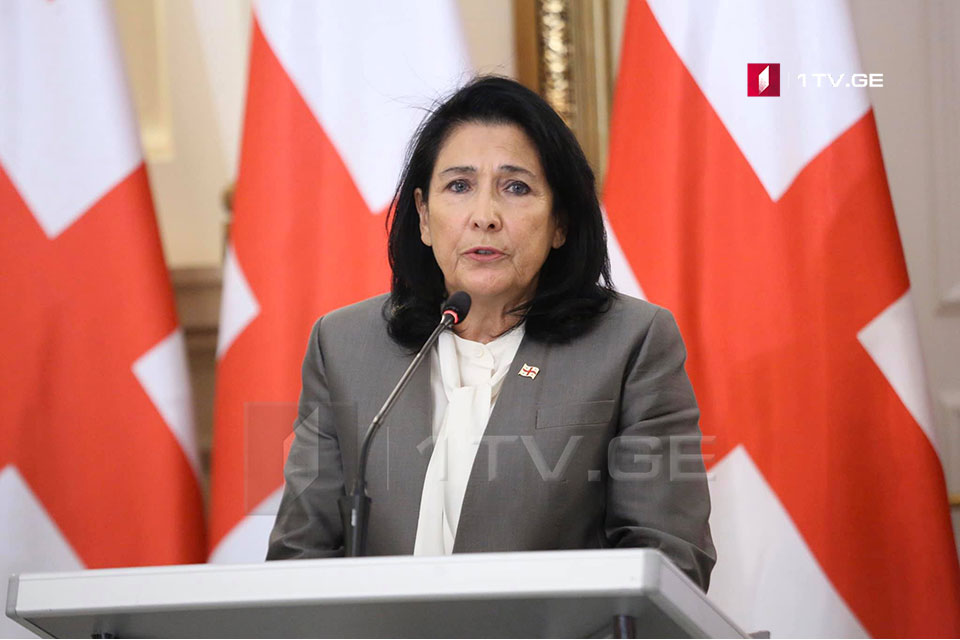 'Georgian President's support is not expressed in flying flags but in her clear statements,' Zourabichvili says
"The support of the Georgian President is not expressed in flying flags but in making clear statements,"  Georgian President Salome Zourabichvili wrote on her Facebook page. "My visit to Paris and Brussels today is serving this [to show this support]," the President stressed.
President Zourabichvili, who is holding high-level meetings in Paris and Brussels echoed the Georgian Foreign Ministry's Facebook post, saying, Georgia assisted Ukrainian citizens visiting Georgia; activated 24/7 hotline; Tbilisi TV Tower and Batumi Stadium were lit up in the colours of the Ukrainian flag; Ukrainian flag flies at the Presidential Palace, and Georgian Post delivers humanitarian parcels free of charge to Ukraine.