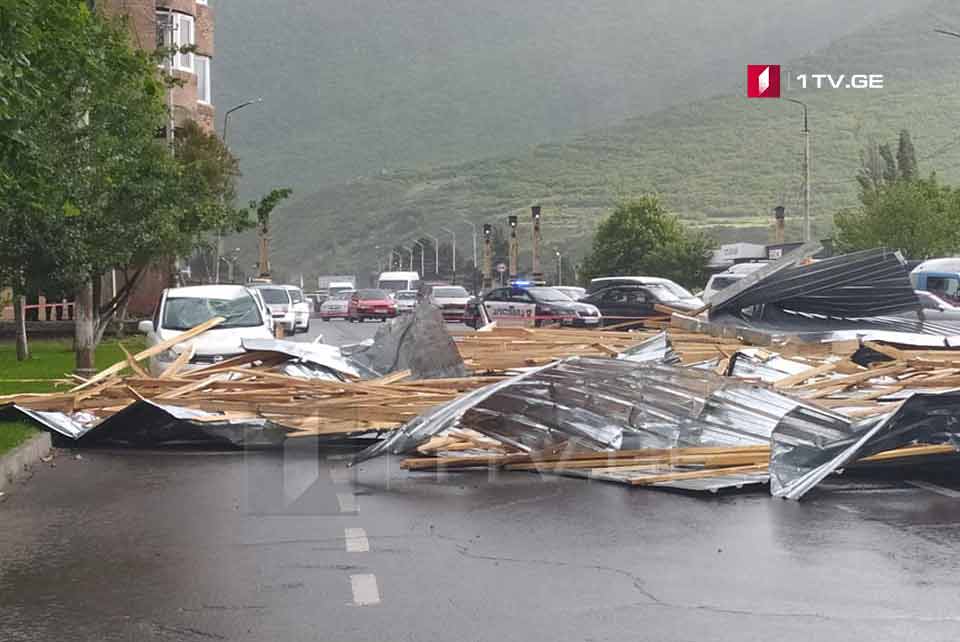 Strong wind un-roofed block of apartments in Gori
Strong wind swept off a roof from a block of apartments at Stalin Street in Gori town of Shida Kartli region.
A fragment of the roof fell on a car. Nobody was injured in the incident. A broken tree damaged a car at Chochishvili Street.