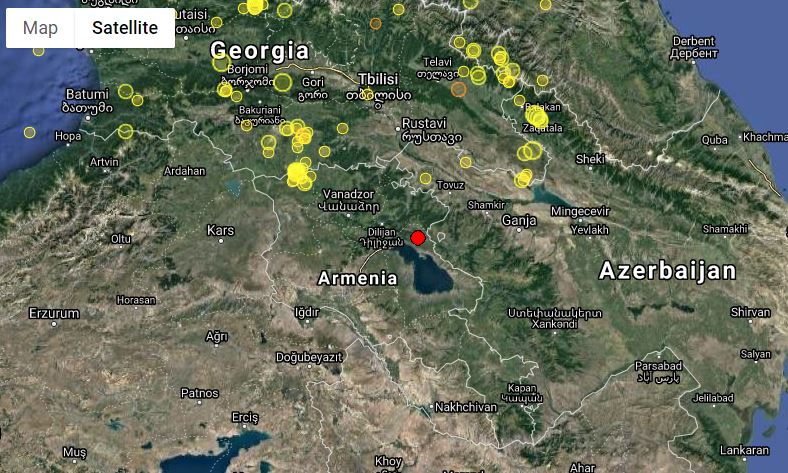 Strong tremor felt in Georgia as earthquake jolts Armenia
Strong shaking was felt in Georgia as a 5.2 magnitude earthquake jolted Armenia 81 kilometers from the Georgian border.
According to the Institute of Earth Sciences and the National Center for Seismic Monitoring, an epicenter was reported in Armenia near the Armenian-Azerbaijani border.
According to the Seismic Monitoring Center, there were three tremors at several minutes intervals. Initially, 5.2 magnitude earthquake, then 3.8 and 4.2 magnitude earthquakes shook the region.