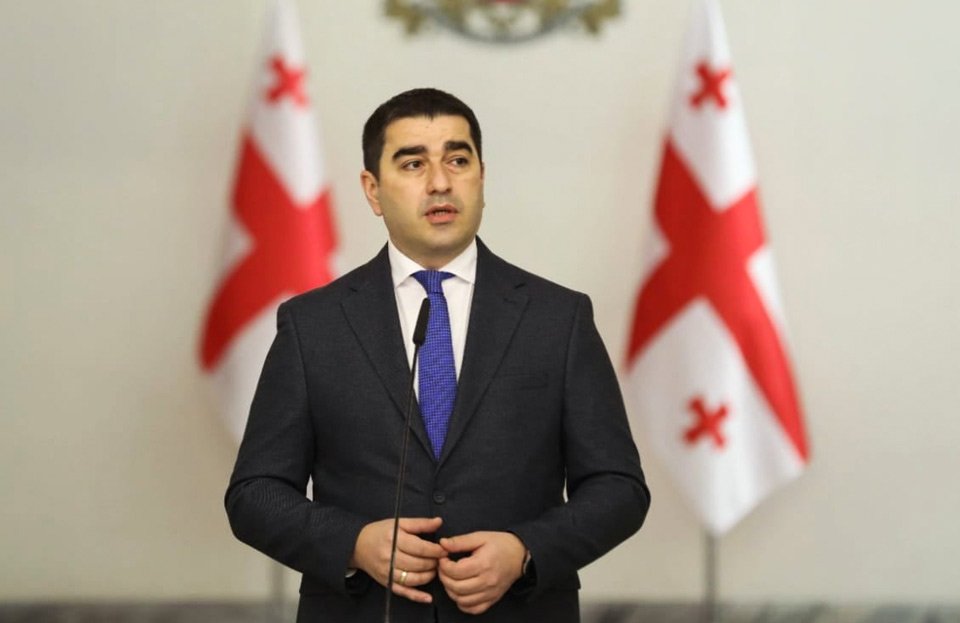 Speaker: Those who advocate imposing sanctions on Russia prompt for escalation
Any act, be it visa regime, closing state borders, or ban on flights, is a sanction, which means that the country enters escalation with Russia, said Parliament Speaker Shalva Papuashvili.
The Speaker believes that responsive measures would follow the imposition of sanctions that threaten the country's security.
The question of sanctions, according to Shalva Papuashvili, was debated multiple times, and the opposition recognized that sanctioning Russia would not serve the country's interests and would lead to escalation.
"In turn, escalation implies that we are entering a spiral results of which cannot be foreseen. Counter sanctions and responsive measures might follow that would threaten our country's security and economic prosperity," he said.
The Speaker reminded that Russian troops were deployed 30 kilometres from Georgia's capital Tbilisi.
"There is a great risk that Russia turns onto an annexation policy. Therefore, those who propose imposing sanctions on Russia – introduction of visas, closing borders, air space and flight bans, tell us to take a risk and enter the escalation with Russia and possible military confrontation, respectively. And more important is that those who urge us for sanctions give no security or economic guarantees," Papuashvili stated.