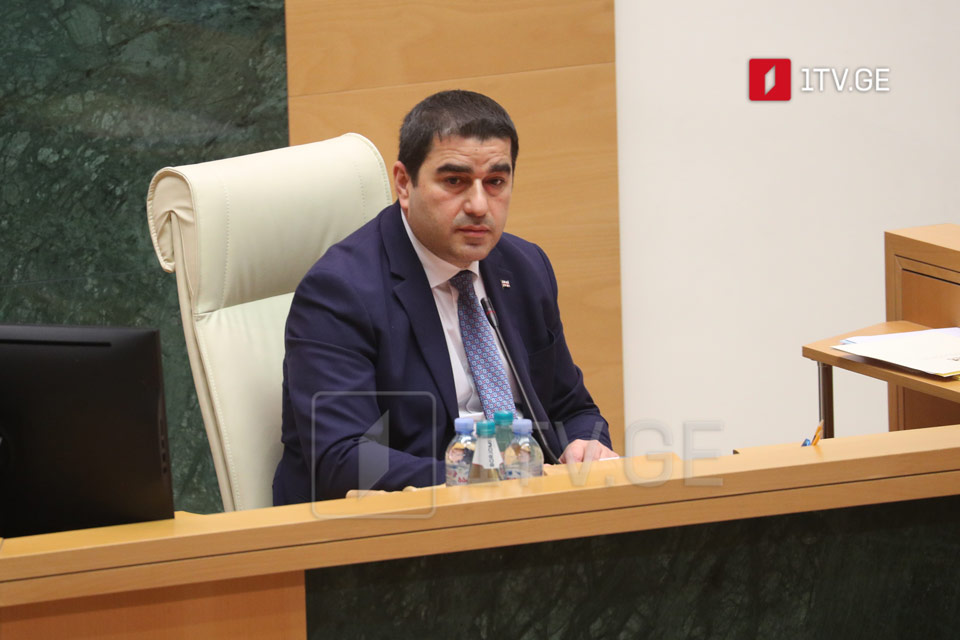 Speaker Papuashvili summarizes 2022 parliament activities
Georgian Parliament Speaker Shalva Papuashvili on Thursday summarized the 2022 Parliament activities at the plenary session calling it "a productive year."
The Speaker stated that the Parliament has passed 291 laws, including 82 to implement the EU's 12 recommendations for Georgia.
The legislature also heard government members 20 times, 13 of which were within the minister's hour or report presentation, and seven of which were interpellations.
The list includes the Speaker's 18 visits, permanent parliamentary delegations' 43 visits and and five visits of friendship groups.
In addition, the Parliament welcomed 32 delegations, nearly 300 groups, and over 5,300 visitors, including 4,900 schoolchildren and students.