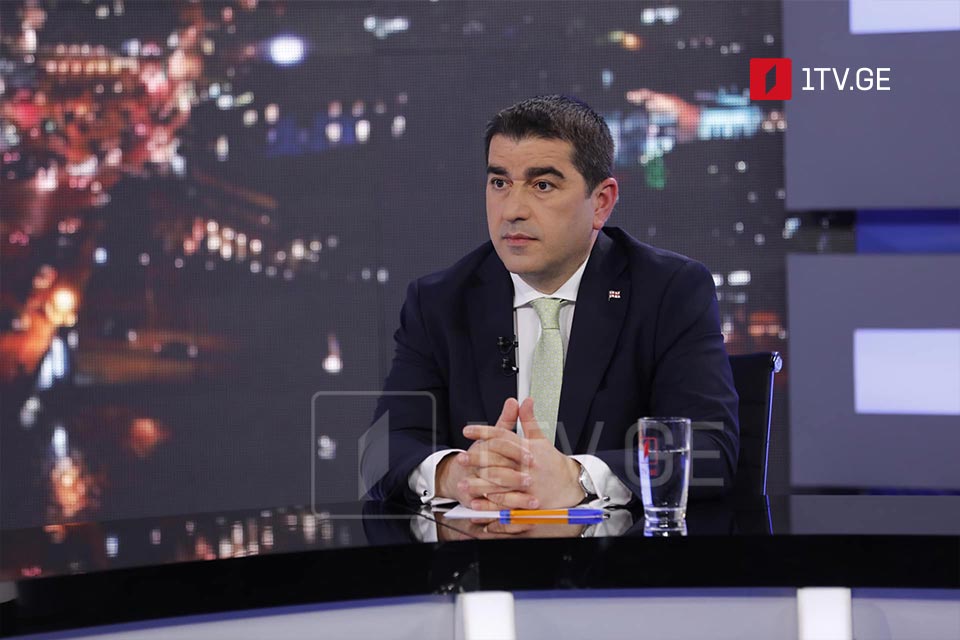 Speaker Papuashvili: Georgia has no protection guarantees, neither NATO umbrella nor EU economic levers
"Georgia adheres to international sanctions. There are neither facts nor confirmed doubts that the country bypasses sanctions," said Parliament Speaker Shalva Papuashvili.
According to the Speaker, on the one hand, Georgia consistently follows the policy it introduced on February 25, 2022, following Russia's large-scale aggression against Ukraine. Under this policy, Georgia's territory will never be used for circumventing international sanctions. Georgia has strong institutions to control shipments and transit cargo, he said.
In the Tavisufali Khedva (Free Vision) Program of the GPB's First Channel, Shalva Papuashvili said that, on the other hand, Georgia does not impose dual sanctions on Russia taking into account that any sanction means escalation, the consequences of which cannot be predicted.
In his words, Georgia has to be "cautious" not to enter into "direct military conflict" and inflict damage to the country.
"We do not have any protection guarantees, neither the NATO umbrella nor any economic tools of the European Union. Nothing protects us. We are alone in this regard. In addition, Russian troops are in our territory, occupying two regions. Therefore, we look at all our decisions from this point of view," Papuashvili stated.
Speaking about foreign nationals entering Georgia, Papuashvili said the country has the Law on Occupation. Border guards guide with the list instead of taking any political decisions.
Also, the Speaker recalled that relations with Russia continued in its usual regime after the 2008 war, various strategic projects were carried out, and today, the opposition regards the developments as a "geo-political context" disregarding "unhealed wounds."