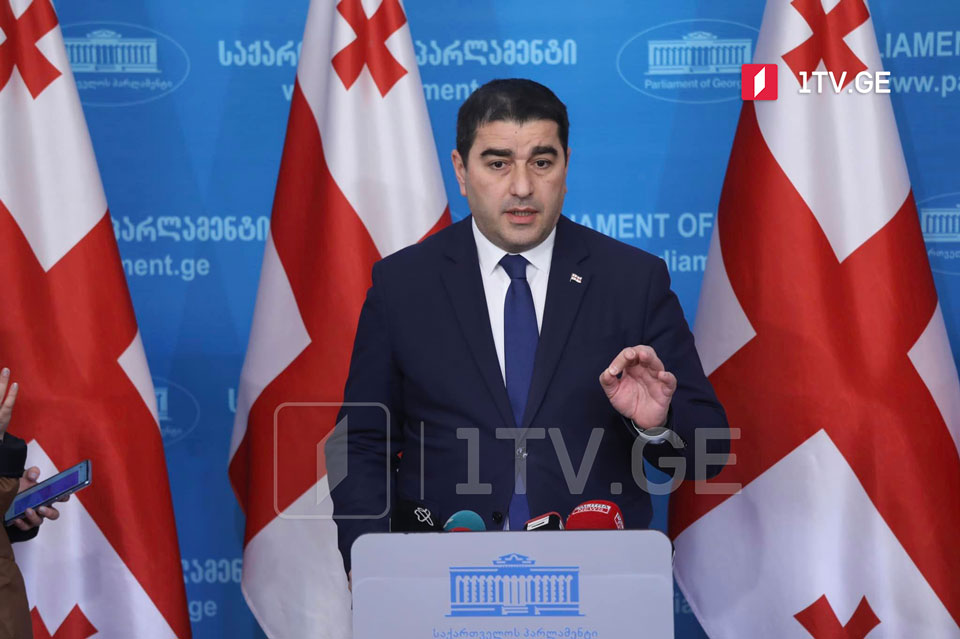 Speaker: Meeting with NATO's Colomina stressed no one asks Georgia to impose bilateral sanctions
Georgian Parliament Speaker Shalva Papuashvili on Thursday said that the meeting with Javier Colomina, the NATO Special Representative for the South Caucasus and Central Asia, anew underscored that "no one is asking Georgia to impose bilateral sanctions [on Russia], except for the opposition and NGOs."
In his media remarks, the Speaker stated that Georgia would guarantee that the international sanctions were not bypassed through Georgian territory.
"The main principle is that sanctions should not be violated," Papuashvili stated.
Javier Colomina arrived in Georgia for an official visit to discuss NATO-Georgia cooperation and the country's progress on the Euro-Atlantic integration path.