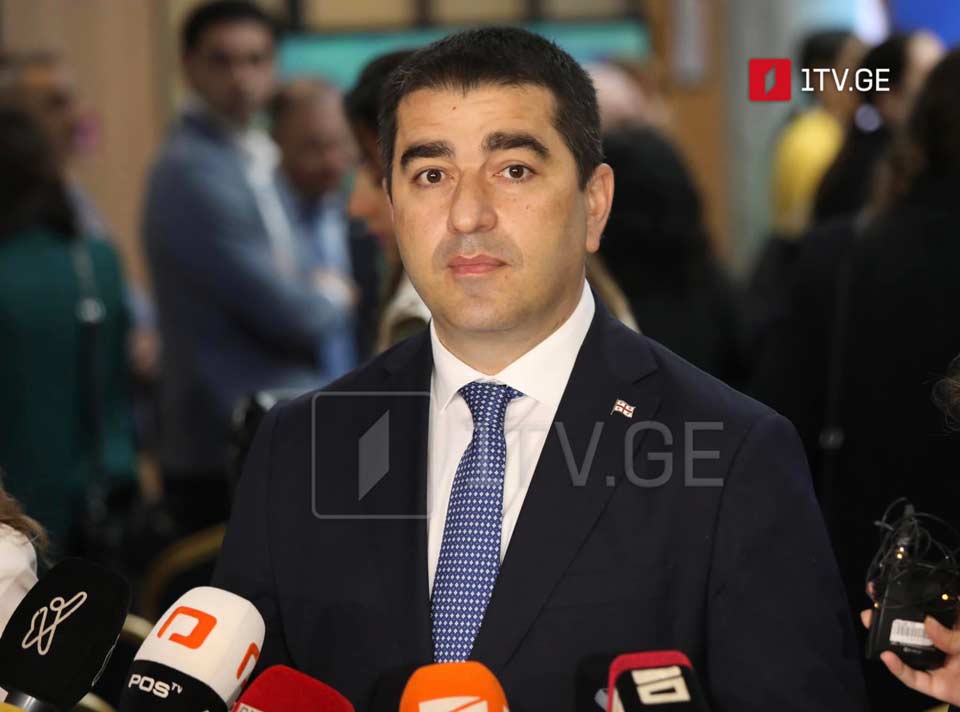 Speaker: Georgians proved their country leads region in institutional development, reforms
Georgian Parliament Speaker Shalva Papuashvili highlighted the significant role of the Georgian people in determining their country's path and development. He commented on a statement by the Ukrainian Minister of Foreign Affairs, Dmytro Kuleba, regarding Georgia's progress.
Journalists' question referred to the Ukrainian MFA head's statement in the Formula TV program that "Georgia is developing incorrectly, although it is up to the Georgians to choose which kind of state they want to have."
Papuashvili emphasized that any country's development is not the concern of other nations, as it is the responsibility of its own people.
"The Georgian people determine our country's path. We have made significant progress, particularly in the last decade, whether it is institutional development or various aspects of democracy," the Speaker said.
When questioned if Kuleba's statement meant that if Ukraine won the war, Georgia would lose a strong partner, Papuashvili said that Georgia views all countries as equal partners.
"Georgia values relationships based on equality and mutual respect, rather than perceiving itself or others as a driving force," he said.
"The Georgian people proved multiple times that if anyone in the region is advanced in reforms and institutional development, it is Georgia. Among them, compared to Ukraine in many areas," he added.