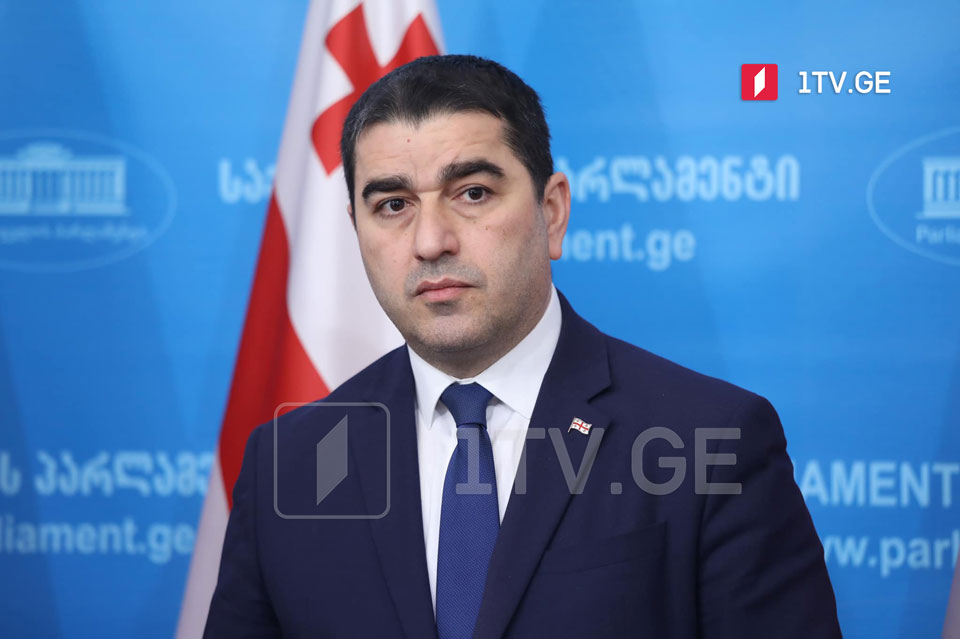 Speaker: Concern to be over form and title of People's Power's bill
Georgian Parliament Speaker Shalva Papuashvili on Wednesday held a meeting with the US and all EU Ambassadors to Georgia residing in Tbilisi over the draft law on foreign agents, tabled by the People's Power movement.
The Speaker said during the meetings with NGOs and Ambassadors, "there was no categorical objection to the transparency issue [in the law], on the contrary, there is a mutual understanding."
Basically, the whole debate is focused on stigmatizing this discussion, as if this initiative's purpose is to stigmatize. As a result, there may occasionally be disagreements on the form and titles of this issue," said Papuashvili.
The Speaker added that the discussion has just started and "this is a long-term discussion, which will wait for the Venice Commission conclusion in this process. Hence, there is nothing urgent, and there is no need to stir."