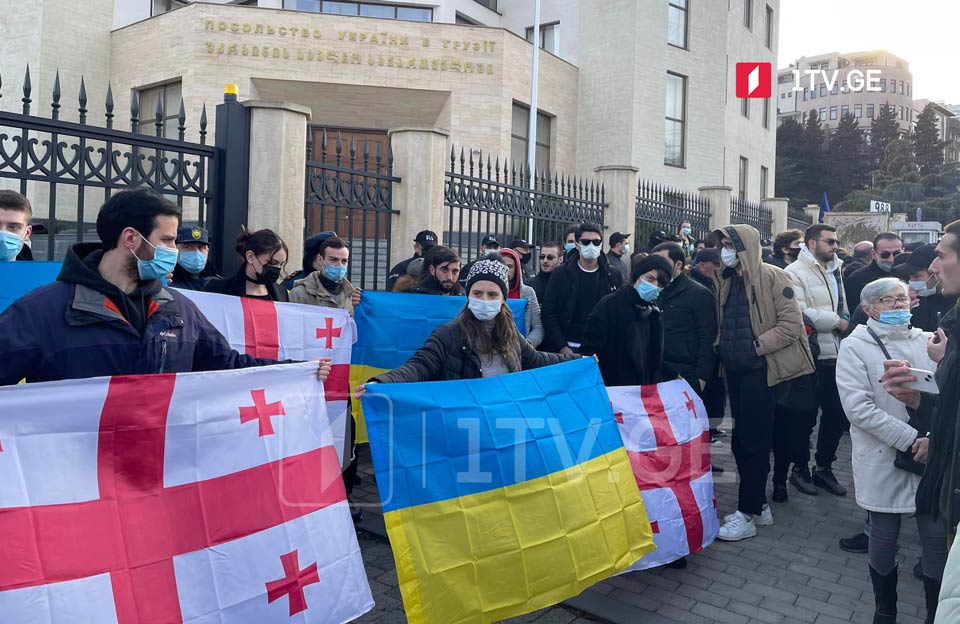 Solidarity rally held outside Ukrainian Embassy in Tbilisi
Activists, representatives of non-governmental organizations, and members of opposition parties gathered outside Ukrainian Embassy in Tbilisi on Sunday and expressed solidarity with Ukraine.
The rally participants said amid Russia's threats against Ukraine, the Ukrainian people should feel the support and solidarity from Georgia.
The protesters believe the Georgian government should express a clear stance in support of Ukraine and condemn Russia's aggressive policy.