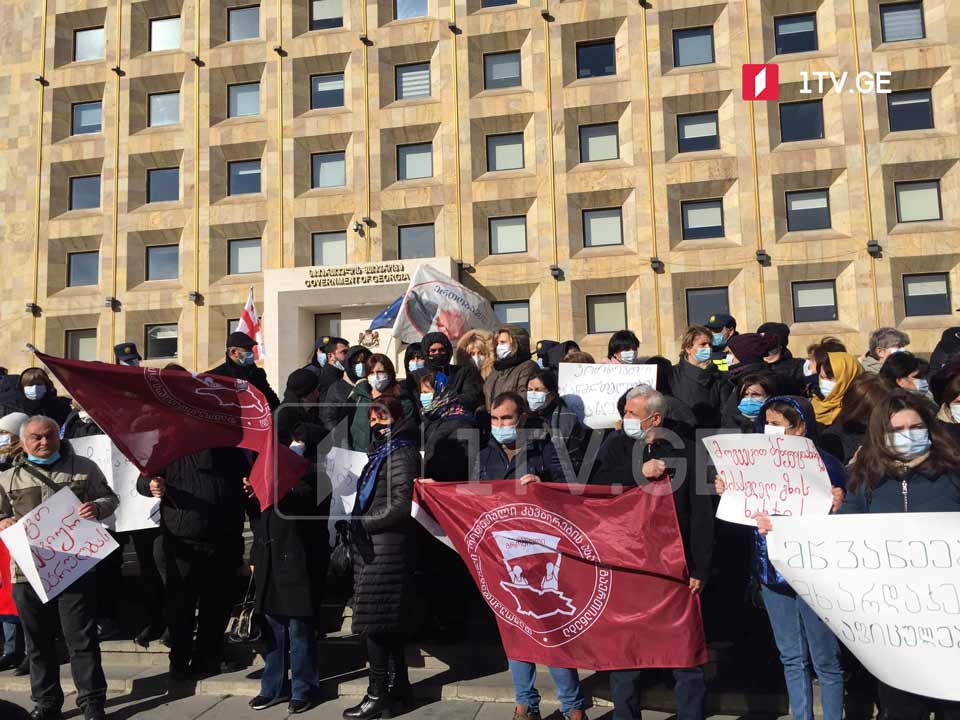 Social Agents hold protest at Governmental Administration
Social Agents held a protest rally at the Governmental Administration earlier on Thursday. They insisted on a meeting with the Prime Minister and Health Minister with the demand to increase their wages by 100%.
Deputy Health Minister Tamar Barkalaia said the ministry was ready to improve services and ensure quality labour conditions and services. She pledged to meet the initiative group of the strikers for a dialogue on January 21.
"We are ready to continue working with our staff, including striking social agents, to further improve conditions and refine our services," Barkalaia claimed. Approximately 400 social agents have been on a strike for 4 days.
Social Service Agency said on January 16 that the wages of their employees will increase by 60% from February. However, the strikers do not agree with this offer.