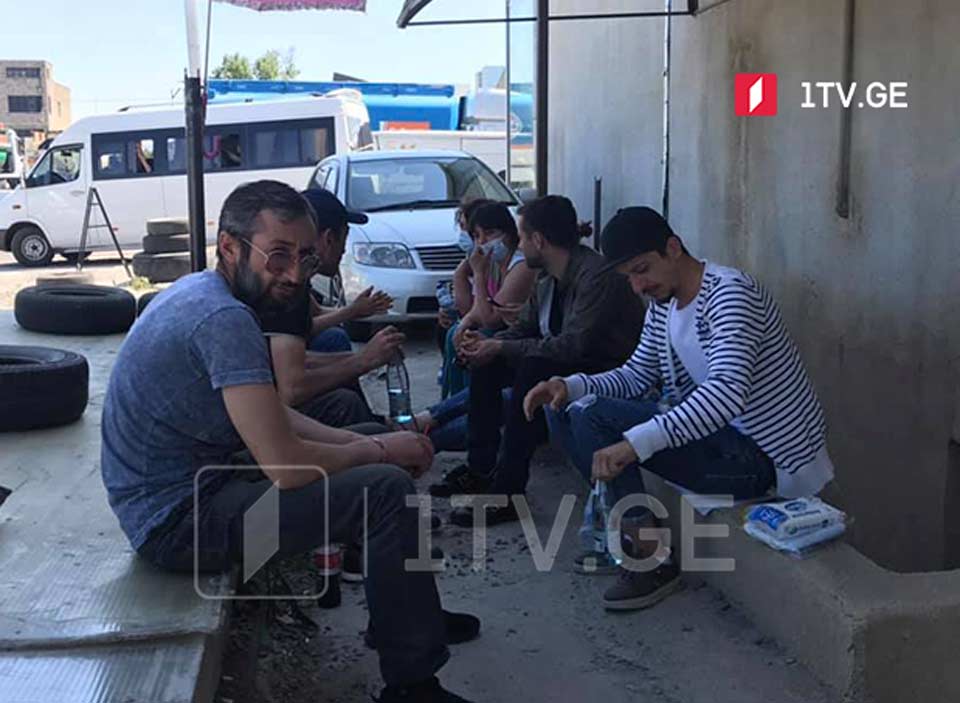 Shukruti residents continue hunger strike outside U.S. Embassy
Residents of Shukruti village near Chiatura city in western Georgia continue hunger strike outside the U.S. Embassy Tbilisi in a bid to attract attention from authorities.
Protesters demand Georgian Manganese compensate them for the damages to their homes that they allege have been caused by mining activities performed by Shukruti+ company, a contractor of the Georgian Manganese.
20 days have passed since some of the Shukruti protesters have sewn their lips shut as a radical form of protest.
Shukruti protesters demand fair compensation based on property value estimates carried out by the Levan Samkharauli National Forensics Bureau.
On May 29, Georgian Manganese declared it was ready to allow damage estimate by Samkharauli Bureau. The company vows that the talks with protesters are underway.