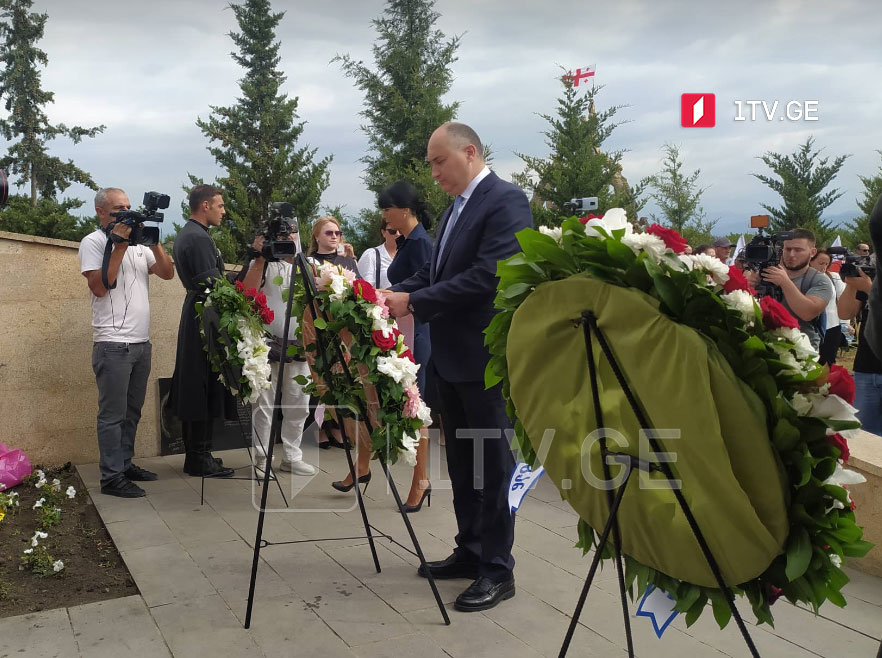 Shindisi Heroes Monument to unveil in September, Defence Minister says
The monument of seventeen heroes of the Shindisi battle will be unveiled in September while the museum construction will kick off shortly, Defence Minister Juansher Burchuladze announced on Thursday.
Burchuladze laid a wreath at the memorial, saying "14 years ago a tragedy happened here, but today, 14 years later we are proud of our heroes and their family."
Georgia is commemorating today a group of soldiers who lost their lives during the Russia-Georgia 2008 war in a battle in Shindisi village.
The 17 heroes who were killed are as follows: Aleksandre Oniani, Emzar Tsilosani, Vepkhia Jishkariani, Zviad Katsadze, Teimuraz Beridze, Ilia Gabunia, Ilia Sheklashvili, Irakli Janelidze, Kakha Koshadze, Levan Mikeladze, Marlen Baramia, Mikheil Dvalishvili, Nikoloz Porchkhidze, Roman Zoidze, Ruslan Tsuladze, Peliks Kakauridze and Shmagi Kupatadze.