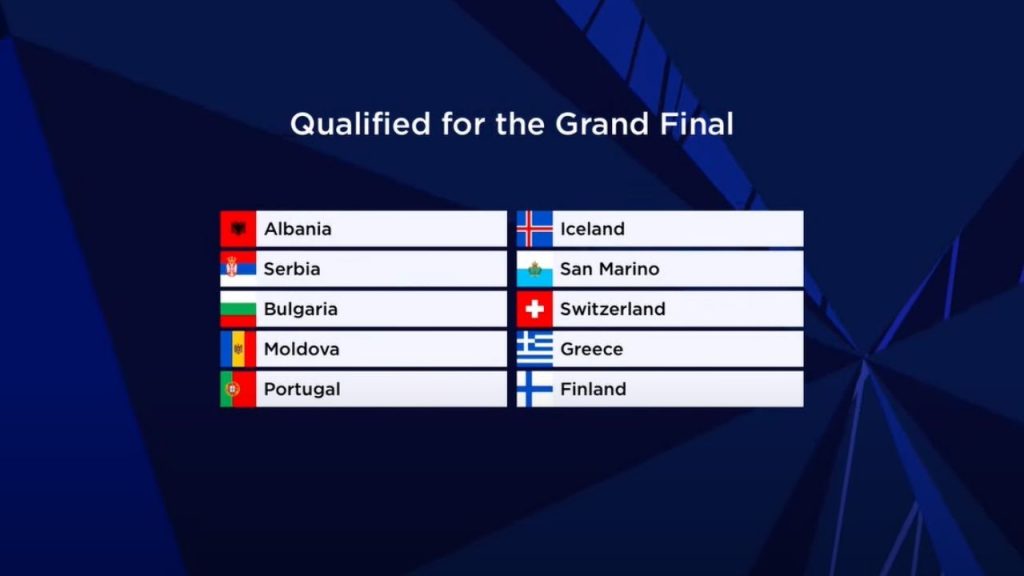 Second semifinal of ESC 2021 revealed 10 finalists
The second semifinal of 2021 Eurovision Song Contest (ESC), held in Rotterdam, Netherlands, on May 20, revealed 10 finalist countries. Albania, Serbia, Bulgaria, Moldova, Portugal, Iceland, San Marino, Switzerland, Greece and Finland qualified for the Grand Final.
Georgian ESC 2021 participant Tornike Kipiani was withdrawn from the race. Tornike Kipiani, performed number 10 in the second semifinal of the popular musical competition. He presented an English-language song named You, a mix of rock, pop-rock, and blues-rock.
The ESC 2021 Grand Final will be held on May 22. . The Georgian Public Broadcaster (GPB) will live-transmit the final.