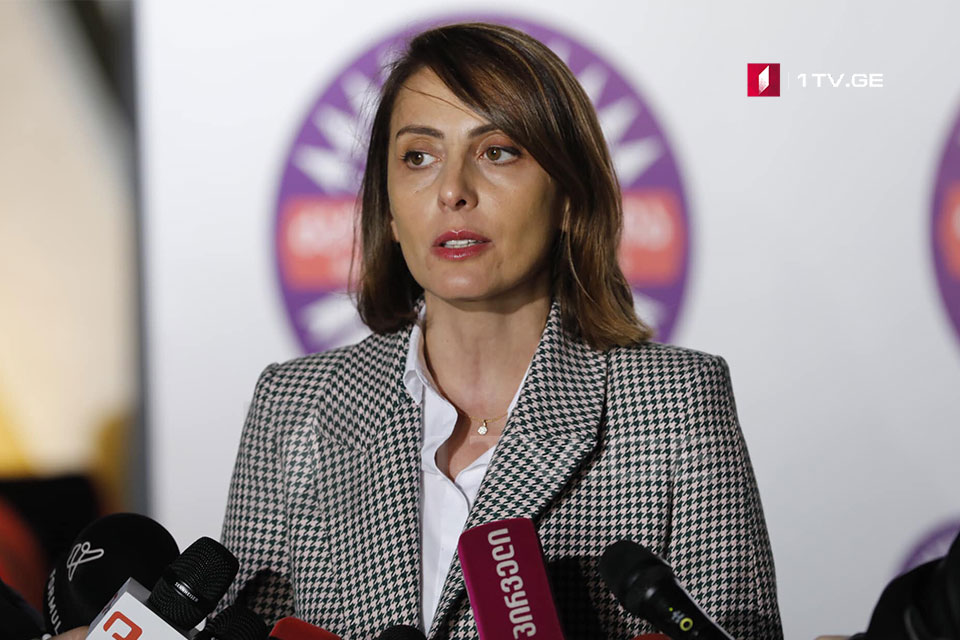 Saakashvili on hunger strike but in good spirit, UNM's Dekanoidze says
United National Movement (UNM) member Khatia Dekanoidze dubbed Georgian Prime Minister's recent public letter on Mikheil Saakashvili as "the most disgusting attitude, even Putin's propagandists would envy."
Dekanidze says, "the letter shows Ivanishvili and his regime's meanness".
"Despite being on hunger strike, Saakashvili is in good spirits as Georgia is paramount for him. Misha came here to fight the regime. He is freer than any of the oligarch's servants. We will be at the forefront of ending the regime," Dekanoidze stressed.
Earlier today, Georgian Prime Minister Irakli Garibashvili has posted a public letter on Facebook saying, "the most logical version behind Saakashvili's arrival to Georgia was a strong hope of a coup d'etat."
PM claims, "Saakashvili's revolutionary intentions were doomed to failure in all cases. They also failed to take into account the fact that instead of the daunted state institutions of 2003, we now have well-organized state institutions."
Law enforcers arrested Mikheil Saakashvili in the Georgian capital of Tbilisi on October 1. He is charged with several criminal offences.