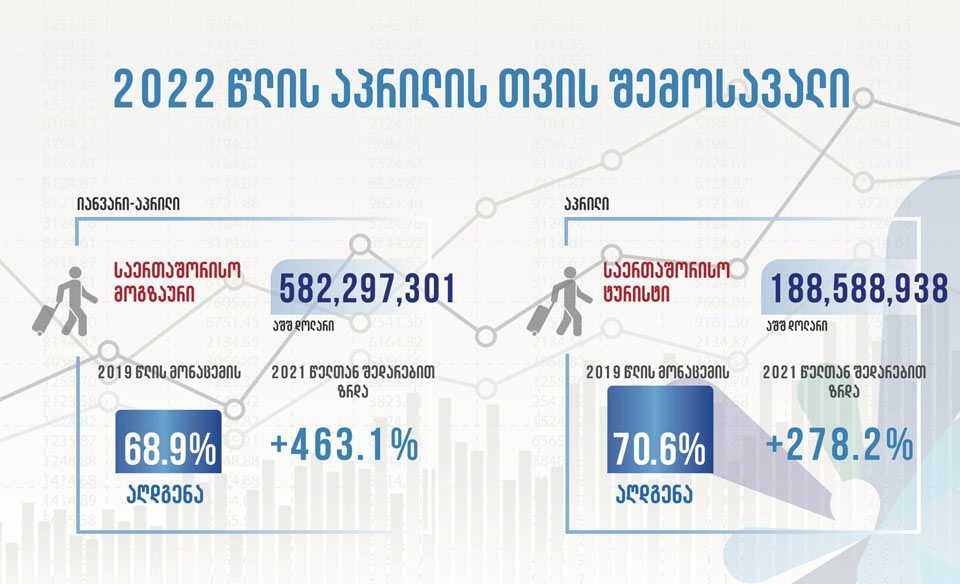 Revenues from int'l tourism reach $582 mln in January-April 2022
Georgia received $582 million from international tourism visits in January-April 2022, 463,1 per cent higher year on year, the Georgian National Tourism Administration said on Thursday.
Revenues from international tourism have recovered by 68,9 per cent compared to 2019.
In April, international travellers spent about $188 million, showing a 70,6% recovery compared to 2019 and an increase by about $138 million YoY, the agency noted.