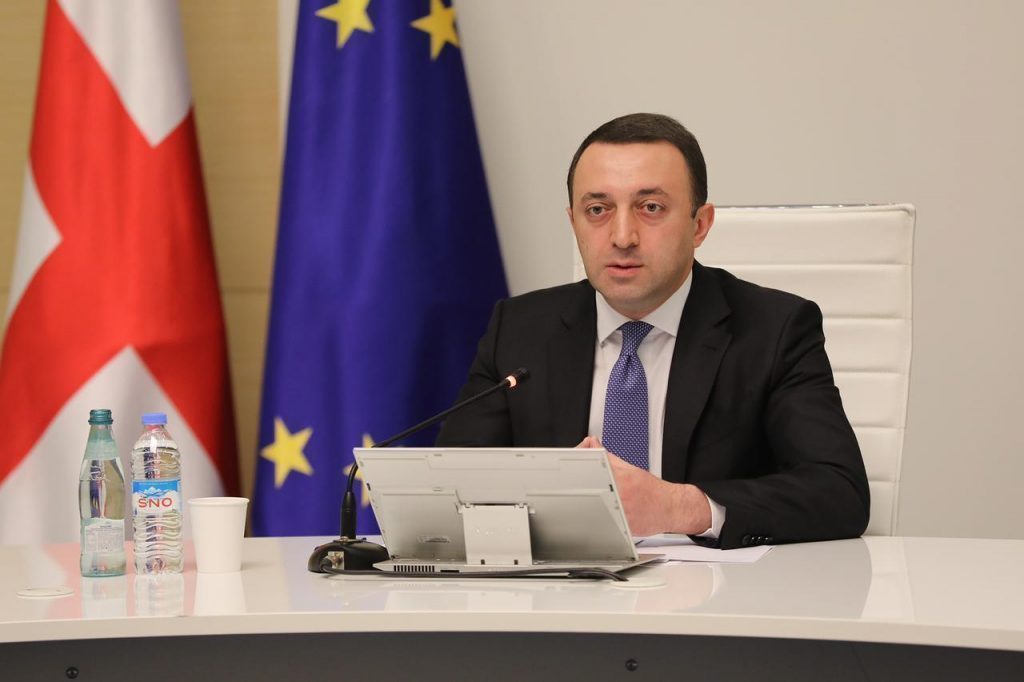 Return to UNM's rule doomed to failure, PM says
United National Movement (UNM) party knows that it will never come to power via elections, said Georgian Prime Minister Irakli Garibashvili on Tuesday.
"The only theoretical chance they have left is to hinder our development through provocation, which is doomed to failure," PM underscored.
Garibashvili assessed former Georgian President Mikheil Saakashvili's call on​ the EU to suspend financial assistance to Georgia. PM dubbs Saakashvili's such an appeal as a "hostile and harmful attitude towards the country."
"It is a tragedy that our citizens, including former President Saakashvili, a member of the European People's Party (EPP), tries Georgia to face certain sanctions or delays from the EU," PM noted.
PM believes the opponents are resorting to sabotage aiming to hinder Georgia's western advancement.
"As to the macro-financial assistance, it is a loan, part of which we took in 2020, and the second part of the EUR 75 million was not just a grant. Finance Minister will likely comment on it later. Since we have started reducing foreign debt this year, in all probability, we will not need it," Garibashvili added.
At the same time, the Head of the Government noted, the authorities are grateful for all the EU assistance provided to Georgia, including during the Covid pandemic.
Ruling Georgian Dream party Chairman Irakli Kobakhidze also stated that the EU macro-financial assistance to Georgia lost its economic significance as the government secured approximately extra GEL 1 billion (USD 320 mln) in the budget.
In response to Kobakhidze, ex-president Mikheil Saakashvili said that the European Union should stop providing financial assistance to Georgia.