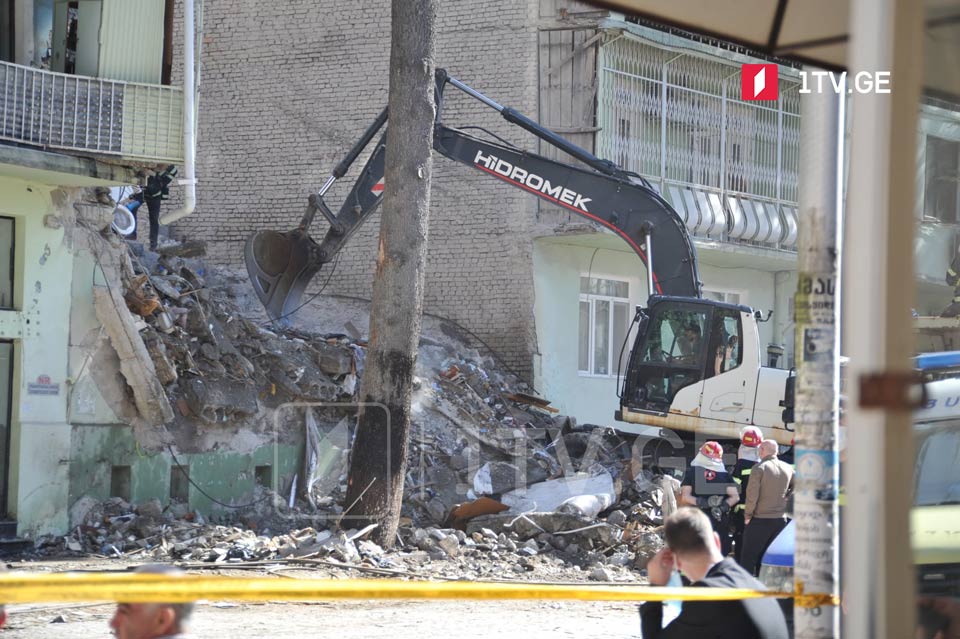 Rescuers pull another dead person from ruins in Batumi
Rescuers have pulled another dead body from the ruins of a residential building that collapsed in Batumi on October 8. Rescue efforts in search of the survivors stopped. Heavy vehicles continue working at the incident place.
Part of a five-storey residential building on May 26 Street in Batumi collapsed on October 8. Neighbours said the building had a two-storey extension on top.
The Ministry of Internal Affairs (MIA) detained three individuals within the ongoing investigation in Batumi residential building collapsing incident. The incident claimed lives of 9 people, among them 3 children.