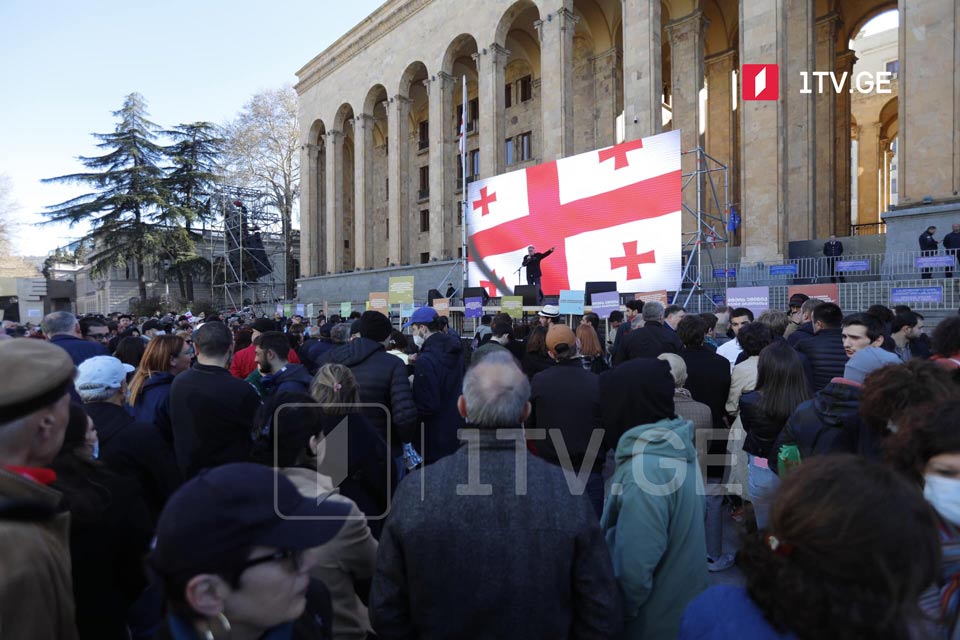 Rally with slogan Independence, Freedom, Unity at Rustaveli Avenue
A rally organized by the Droa party is going on at Rustaveli Avenue in Tbilisi. The slogan of the rally is Independence, Freedom, Unity.
Organizers of the rally said that they aim to reconfirm that Georgian people stand firm in face of the Russian aggression as on April 9, 1989.
Politicians from the opposition, civil activists, public figures and citizens, who observed a minute of silence in memory of those killed on April 9, are attending the rally.
A monitor is installed in front of the Parliament building, which shows photos of the heroes of April 9, Merab Kostava, Zviad Gamsakhurdia, as well as the footage of the Abkhaz war, bombing of the Georgian territory, Georgian villages and towns by Russia during the August 2008 war.
Droa leader Elene Khoshtaria said that that the most significance lesson learnt from April 9 tragedy is unity.
"I want to accentuate the unity, which is among the main goals both for Georgia and Ukraine," she said.