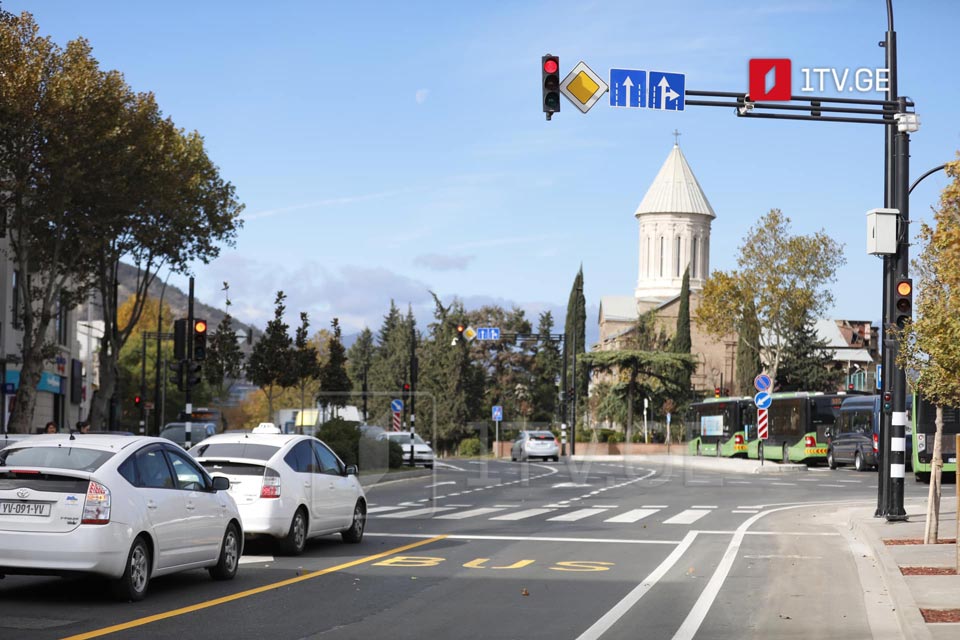 Queen Ketevan avenue rehabilitation ends
Road traffic has resumed on Tbilisi's Queen Ketevan avenue following its rehabilitation.
According to Tbilisi City Hall, the project included updating the underground and above-ground connections, drainage system, modern LED lights, and pedestrian walkways. It also included landscaping.
Tbilisi Mayor Kakha Kaladze, along with the deputy mayors, Irakli Bendeliani and Andria Basilaya, got acquainted with the completed works.
The project worth of 8,500,000 GEL was financed by the City Hall budget.