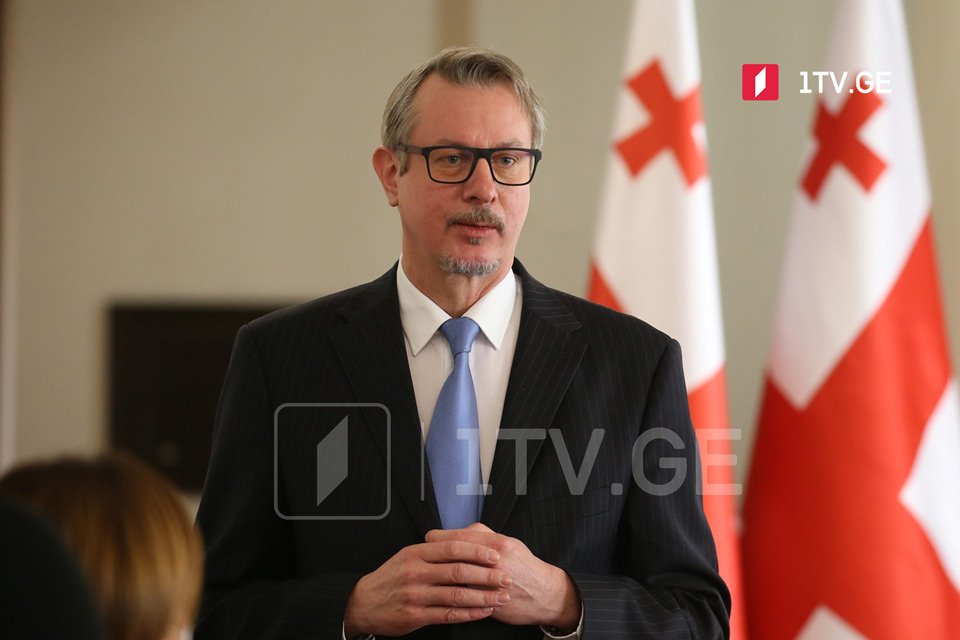 Public Defender plays crucial role, Ambassador Hartzell says
EU Ambassador to Georgia Carl Hartzell said the European Union supports the activity of Nino Lomjaria, Georgian Public Defender and her office. Hartzell said Public Defender's role is significant with regard to overseeing human rights.
"When it comes to the role of the Public Defender, we believe that it's an absolutely crucial role. You have heard me before saying that she and her office enjoy our support, and it is a very important role to oversee the situation with human rights in general. I would say with regard to what we have seen also in following up and assessing, finding, and making recommendations concerning the case of Mr Saakashvili. I believe she has made a positive contribution," EU Ambassador said.
Jailed ex-president Mikheil Saakashvili is recuperating at the Gori Military Hospital after the 50-day hunger strike.