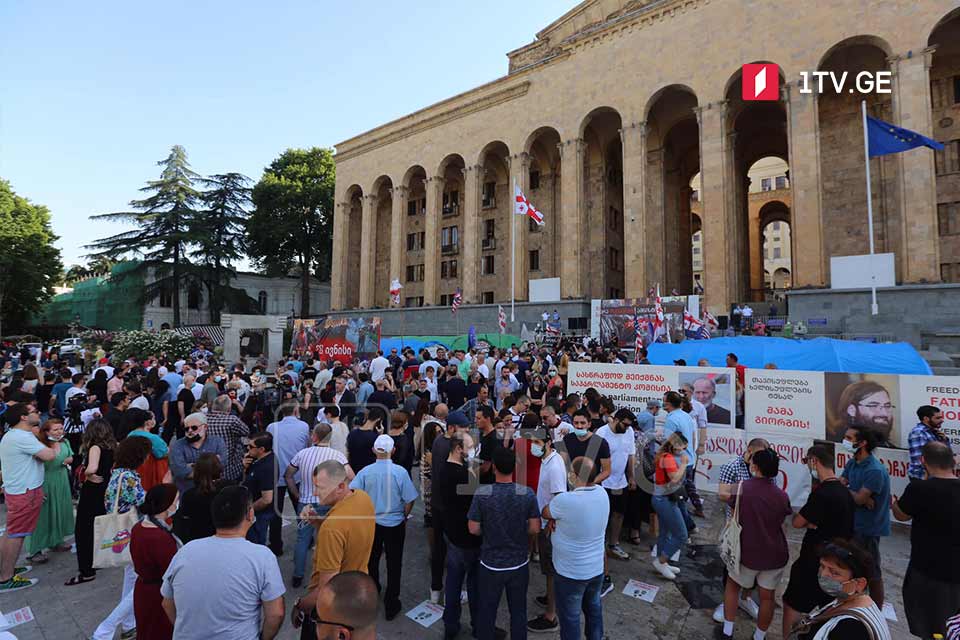 Protesters affected by June 20, 2019 rally dispersal gather at Parliament 
Protesters affected by the dispersal of the June 20, 2019 rally outside the Georgian parliament, are holding a rally against the amnesty bill on Rustaveli Avenue.
Civil activists and leaders of the political parties also joined the demonstration.
Rally organizer Nika Parulava stressed that this bill "serves to wash away the criminal acts committed by the ruling Georgian Dream (GD)."
GD-tabled amnesty bill which passed with two readings is awaiting a final one. The bill allows the pardon of all individuals charged or convicted for June protests.