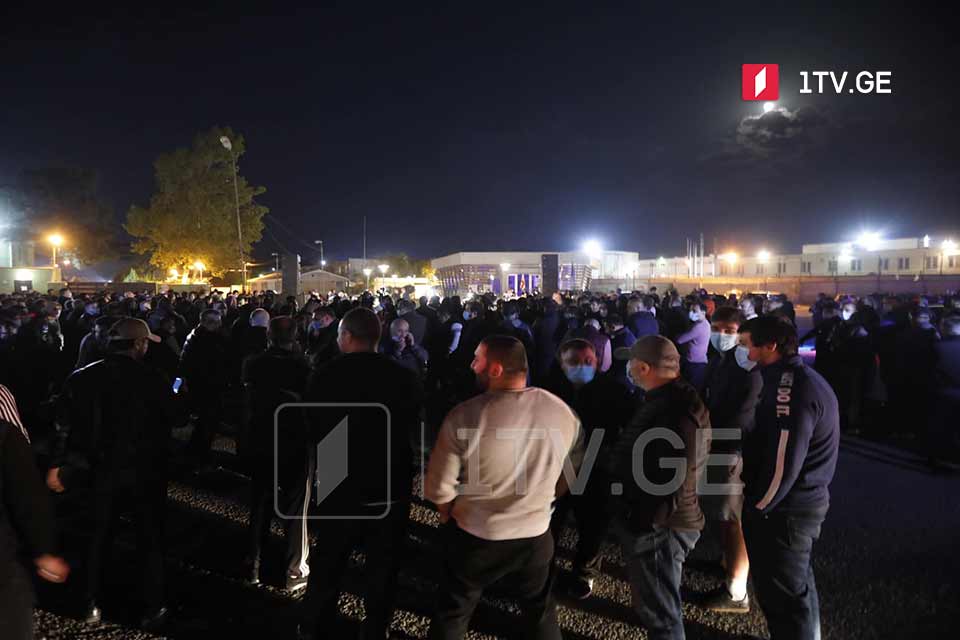 Protest rally underway against ex-President Saakashvili at Rustavi prison
A group of citizens is holding a protest rally against former Georgian President Mikheil Saakashvili at the 12th Rustavi prison.
The rally organizers claim "Saakashvili should be in prison indefinitely."
"Georgian people will never forgive the loss of the territories, the death of many Georgians. We will not allow a dictatorship in Georgia," said one of the protesters.
Law enforcers arrested Mikheil Saakashvili in the Georgian capital of Tbilisi on October 1. He kicked off a hunger striker day after detention.
The ex-president is charged with several criminal offences. In 2018, he was sentenced to six years in prison in absentia for abuse of power.