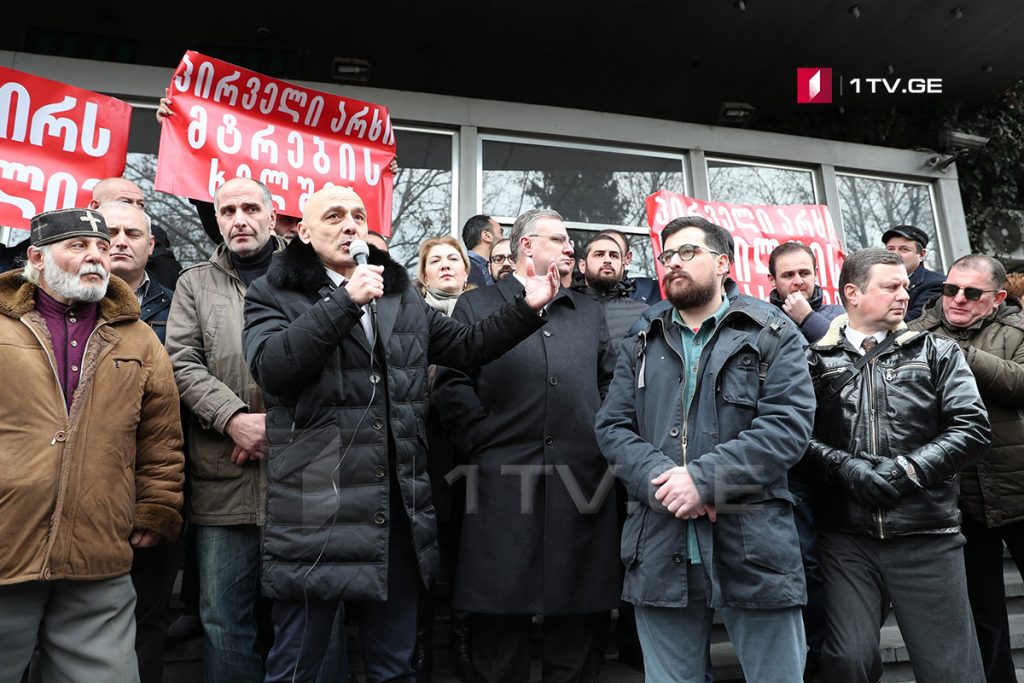 Protest at First Channel
Politicians Guram Palavandishvili, Dimitri Lortkipanidze, Jondi Baghaturia and their supporters are holding a protest at the building of First Channel.
Protesters demand that Public Broadcaster covered the facts of the entrance of migrants to Georgia. Leaders of the activity are meeting with General Director of First Channel and members of management.