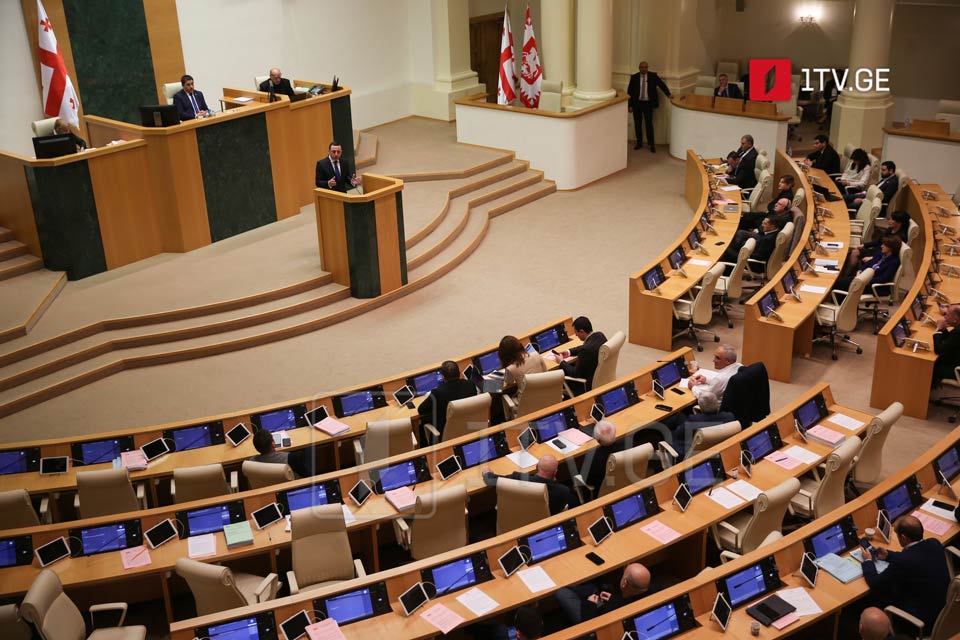 Prime Minister wishes for moderate remarks regarding US Ambassador
Prime Minister Irakli Garibashvili said he wishes politicians used more prudence when remarking in the address of US Ambassador Kelly Degnan. He urged everyone to ask questions if any, but not to "lose self-control."
According to the Prime Minister, the government is working to strengthen and expand relations with the United States and the European Union.
"It is our responsibility and my personal commitment to maintain and deepen our partnership, and cordial relations with our main strategic partners, the USA, the EU, and European states, all of them, and not only, but we also have very strong ties with everyone in the region," he added.
Irakli Garibashvili stressed that Georgia was a small nation that needed to conduct a pragmatic, reasonable approach, while opponents may disagree.
"Therefore, let us not pass judgment or criticism on anyone. Everyone has their own point of view. Let us converse, argue, and express opposing viewpoints, but we must insult no one. This is unacceptable. Our primary goal should be to build peace," the Prime Minister added.