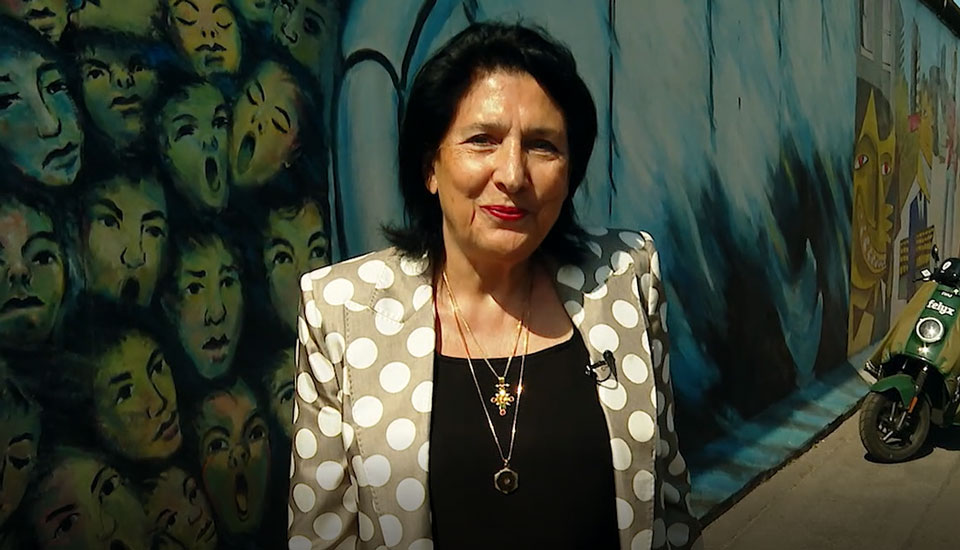 President Zourabichvili sees Georgia EU member
Georgian President Salome Zourabichvili visited the Berlin Wall during her visit to Germany. President said that the Berlin Wall serves as an example for Georgians, Ukrainians, and Moldovans that everything is possible.
"The fall of the Berlin Wall is a symbol for Georgians, for Ukrainians, for Moldovans. When the wall fell, when the Soviet Union fell, we saw that nothing is impossible. Yesterday, Georgia submitted its EU questionnaire. We will join our European family," Zourabichvili tweeted.
The fall of the #BerlinWall… a symbol for Georgians, for Ukrainians, for Moldovans. When the wall fell, when the Soviet Union fell, we saw that nothing is impossible.

Yesterday, Georgia submitted its EU questionnaire. We will join our European family. pic.twitter.com/hlVr7eQh8h

— Salome Zourabichvili (@Zourabichvili_S) May 3, 2022