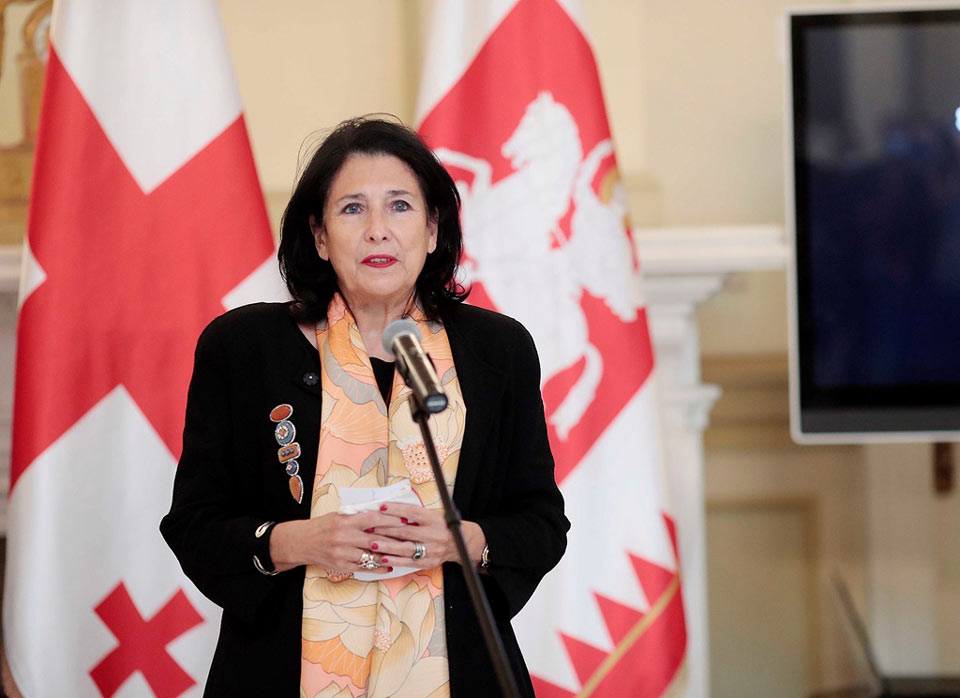 Time to move onto mature politics, President says
Georgian state is 30 years old and it is time to move onto new, more mature politics, said President Salome Zourabichvili at the Orbeliani Palace during the New Year meeting with representatives of political parties.
According to President Zourabichvili, Georgia passed through difficult processes accompanied by civic conflict, and the public was divided into two camps. This past is a burden and the Georgian society is exhausted.
President believes everyone understands the current hard time is upset by the Covid pandemic, social situation, and almost no prospect or a way to go forward.
"We should care about the main issues, which are common for any country such as development and overcoming poverty, public unity. Everything is divided, even the church. How long this will continue and where it will lead to," President claimed.