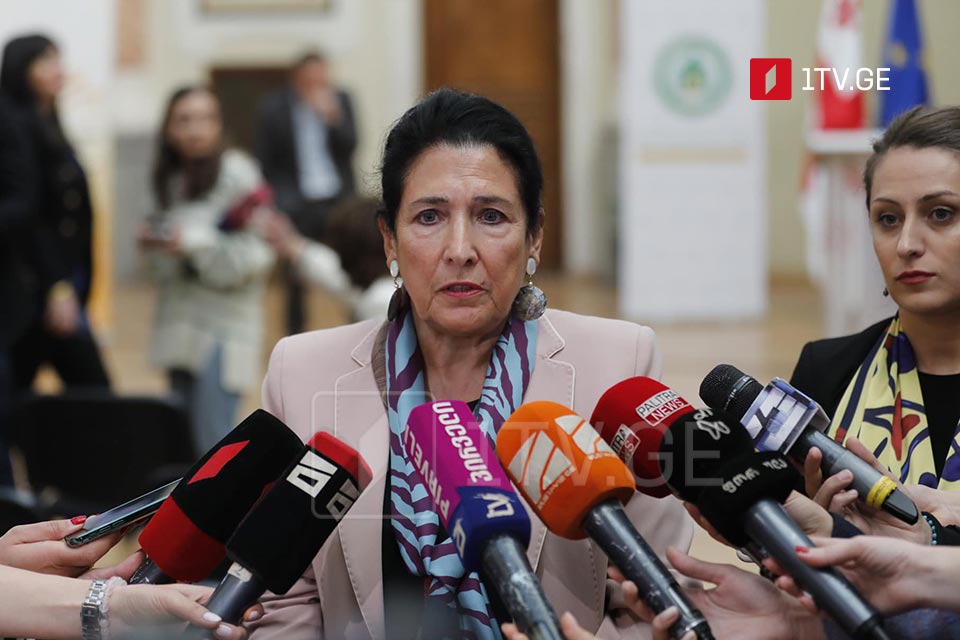 President says Georgia has neither strong institutions nor respect for them
"In the EC's 12 recommendations, justice and completing its reform are the most important points because they are a way for us to escape the Soviet system once and for all," Georgian President Salome Zourabichvili stated at the conference organized by the House of Justice on Thursday.
"If there is no justice, we depend on someone's decision and choice," said Zourabichvili, adding that justice underlies all we refer to as democracy.
She believes Georgia needs effective institutions and a reduction in polarization.
"It is obvious that we must be able to reach a consensus on how to move forward with judicial reform. Reaching this agreement is the primary indicator of depolarization," Zourabichvili remarked.
The President went on: "Other polarized nations may exist, whether they were powerful or less, but they already are in a democratic society, where their main line of defence is the power of their institutions. They have barriers that prevent polarization, but we don't; neither we have strong institutions, nor respect for institutions or justice-based principles."
The President also affirmed Georgia's commitment to justice and expressed confidence in its ability to advance.