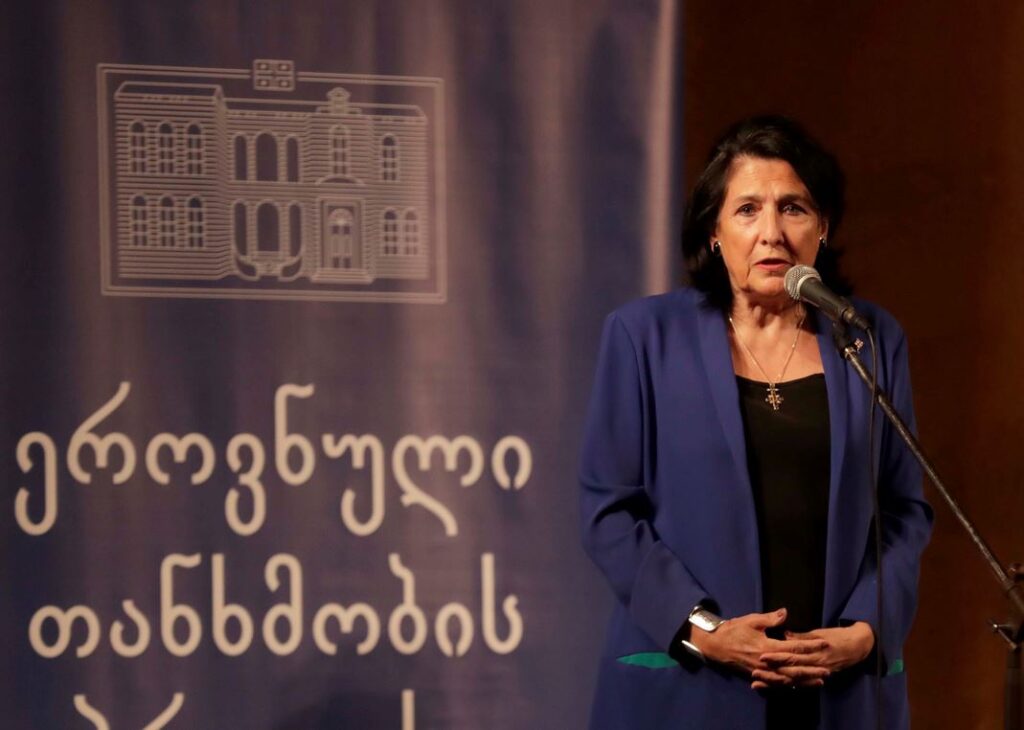 President says blaming everything on political parties not good
The Georgian President deems the rule of law, justice, democracy, and economic development paramount, but "it all depends on strong civil society."
In a recent meeting with students at the Kutaisi Drama Theatre in western Georgia, Salome Zourabichvili reviewed various topics.
Speaking of polarization, she said it is a defining component of the world, but it has gained a "very ugly form and practice" in Georgia.
Alluding to the civil society's role, the President said, "blaming everything on political parties is not good. They are accountable for failing to find another political language, but civil society should not tolerate this but be against it."
She also said that reconciling the political forces seems "practically impossible," pointing to the "global pessimism" in society.