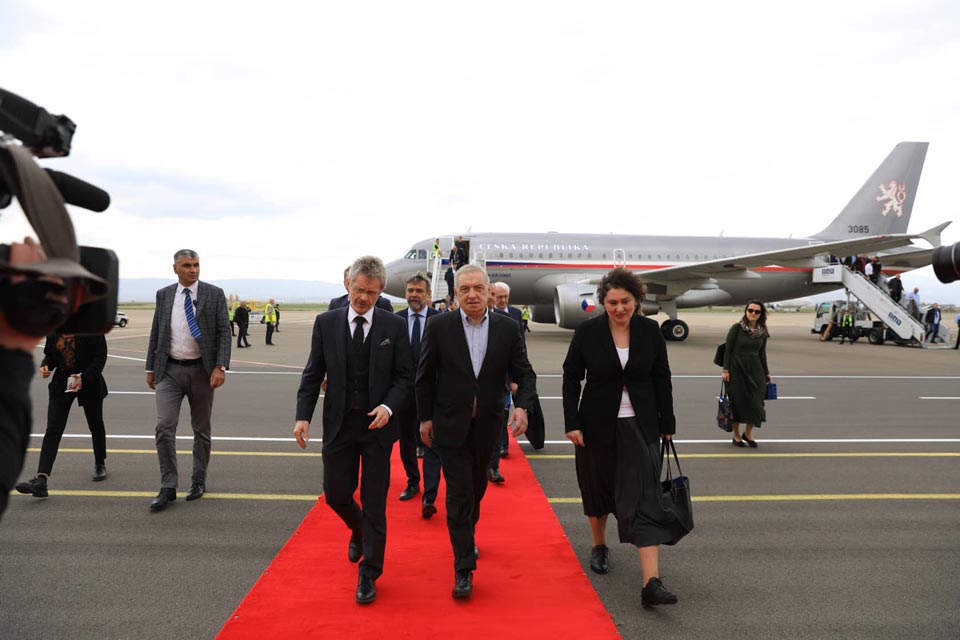 President of Senate of Czech Parliament visits Georgia
The President of the Senate of the Parliament of the Czech Republic, Miloš Vystrčil, pays an official visit to Georgia with a delegation.
According to Parliament's Press Service, Vice-Speaker of Georgian Parliament, Gia Volski and the head of the Georgian-Czech Parliamentary Friendship Group, Irakli Chikovani, welcomed the high-level guest at the airport.
Miloš Vystrčil will hold a meeting with the Georgian Parliament Speaker, Shalva Papuashvili. After the meeting, the speakers will make a joint statement. The guest will also meet with representatives of parliamentary opposition factions, representatives of the executive body, political groups and the parliamentary majority.
During the visit, the President of the Senate of the Czech Parliament will take part in the opening of the Czech-Georgian Business Forum. Miloš Vystrčil, together with the delegation, will visit the occupation line in the village of Odzisi.