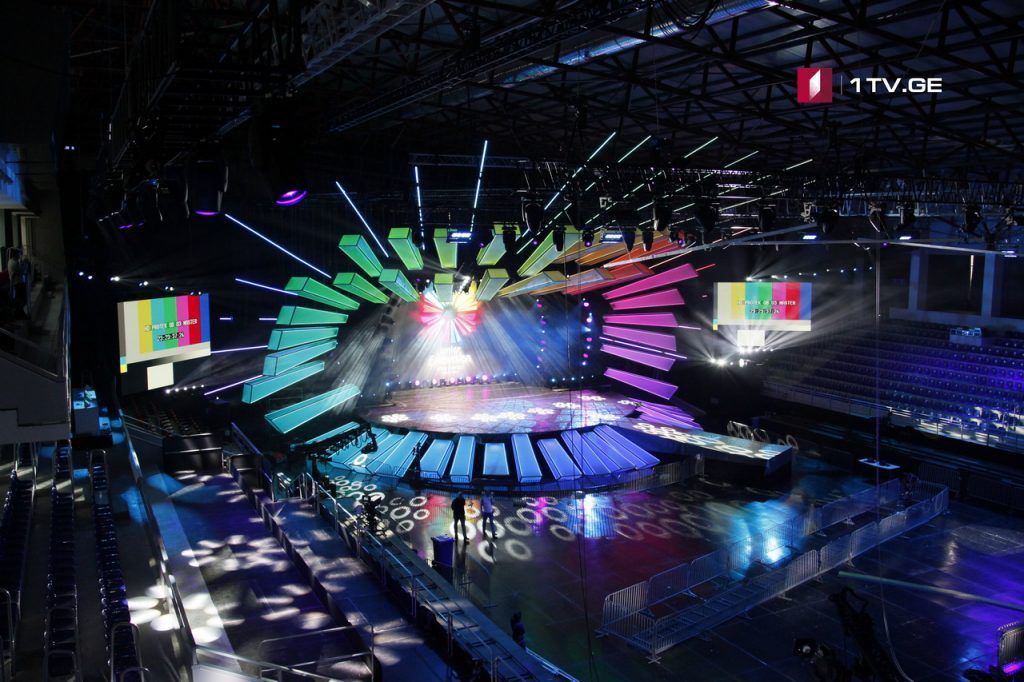 Preparation for 2017 Junior Eurovision Song Contest - Photo Story
Tbilisi Olympic Palace will host the 15th JESC at 19:00 on November 26. Young singers from 16 European countries will arrive in Tbilisi on the occasion of the musical competition. Georgia is hosting JESC for the first time.
The preparation for Contest is in an active stage. The main stage has been already arranged and decoration installed. The tickets are on sale.
The dress rehearsal of 2017 Junior Eurovision Song Contest (JESC) will be held at Tbilisi Olympic Palace on November 25. The tickets are available from the web-portal tkt.ge and the box-offices of Tbilisi Concert Hall.  The dress rehearsal is underway in live and is the analogy of the Grand Final which will be held on November 26.
The voting rules for 2017 Junior Eurovision Song Contest (JESC) have changed. For the first time in the history of the musical competition, the audience will have the opportunity to vote online in support of their favorite contender.
Voting on JESC official page will begin as of November 24. The viewers will be able to support no more than 5 candidates.
Online voting procedure will stop on November 26 before start of the grand show and will resume for 15 minutes after all the 16 contenders will have performed on stage. Online votes will appear on the board as points.
The concert will be broadcast in 20 countries.
As he Head of the Georgian National Tourism Administration Giorgi Chogovadze stated at the press conference held today, specially prepared mini-video clips about Georgia will be integrated in the competition with the aim to promote the country's popularity.
Director of Media and Communications of Georgian Public Broadcaster Tinatin Berdzenishvili said that Eurovision is not just one or two concerts; it is composed by several events which will start on November 19 and last till November 26th.