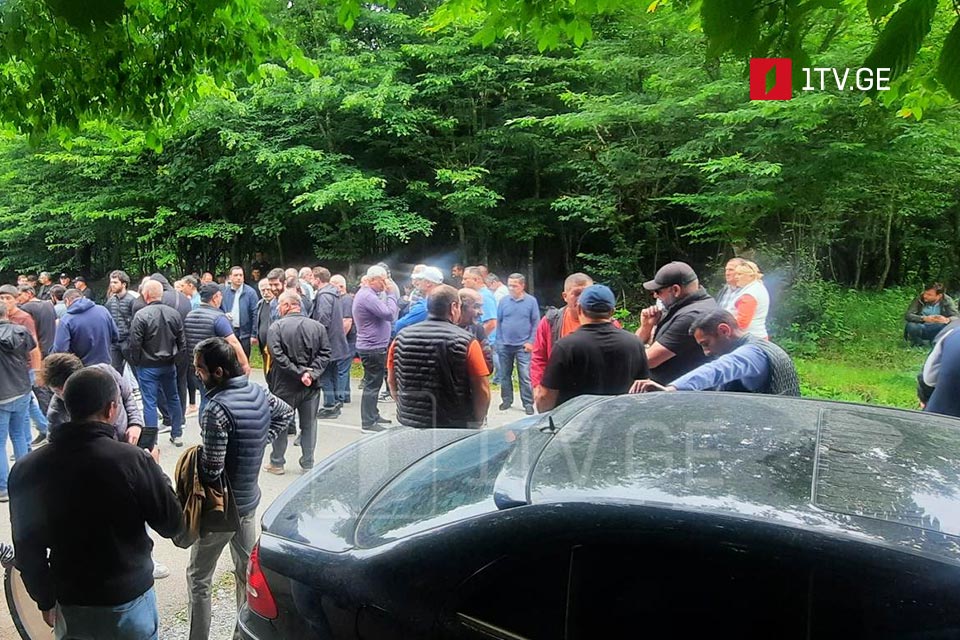 Police removes several people from Kvareli Lake hotel territory
Police removed several people from the Kvareli Lake hotel territory where the opposition United National Movement (UNM) party holds protest against Russian guests staying at the resort.
A reporter of the GPB's First Channel said that the situation turned to tense when a mini bus departed from the hotel carrying the Russian tourists.
The protesters threw eggs to the mini-bus that followed a verbal clash between the rally participants and law enforcers.
Family members of Sergey Lavrov (Russian FM) are staying at the Kvareli Lake hotel in the Kakheti region of Georgia.
On May 19, the hotel administration rejected having a guest with the surname of Lavrov. Later the media verified identities of the Russian visitors.