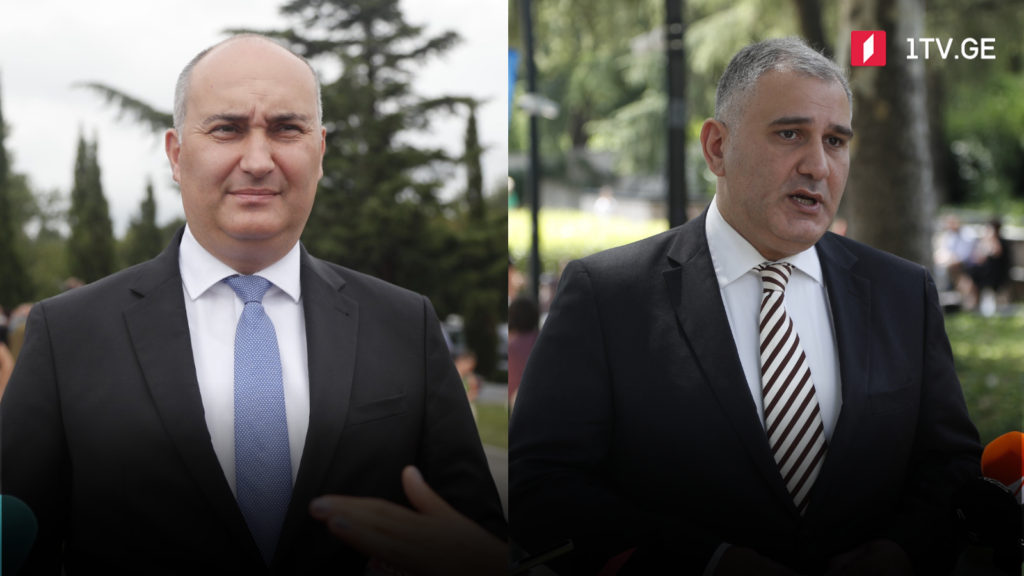 Podolyak's statement 'not correct,' Georgian Defence Minister, MP Sarjveladze say
Georgian Defence Minister Juansher Burchuladze and MP Mikheil Sarjveladze today echoed the statement by Ukrainian presidential adviser Mykhailo Podolyak, who yesterday said, "Georgian officials should change their tone, and if they cannot do it for some reasons, then shrink their public statements over Ukraine."
Juansher Burchuladze claims the "narrative" stemming from the Ukrainian authorities towards the Georgian Government is "not correct".  "The Georgian Government had repeatedly tried to thaw its relations with the Ukrainian counterparts," the Minister went on.
MP Sarjveladze believes Podoliak's "rhetoric" aims to "attack" and "criticize us" and make "the most serious" accusations, "all this discredits our country."
In his statement, Mykhailo Podolyak also said the ruling Georgian Dream founder and former PM Bidzina Ivanishvili should face sanctions.
"There were rich people both in Georgia and Ukraine, we call them oligarchs. They buy parties, take seats in the parliament and have an influence on political processes. Ukraine went against it. We are trying to bring this process to the end, and Georgia should also do the same. Deoligarchization is an effective way and I am sure the country will go this way," the Ukrainian presidential adviser stated.